Chase Freedom Lifestyle Index Points to Consumer Confidence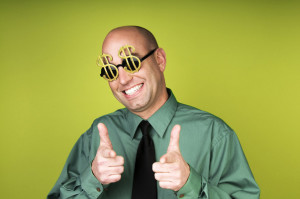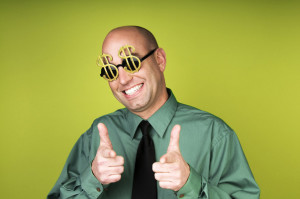 Do you remember how you spent the summer? If how Americans spent their money is any indication, families across the nation stuck their collective noses into a lot of books, hit the road and generally tried to improve themselves. That's according to the recently released third quarter Chase Freedom Lifestyle Index.
Released each quarter, the Chase Freedom Lifestyle Index is one of many tools available to measure consumer attitudes and behaviors. Unlike opinion polls, the Chase Freedom Lifestyle Index tracks actual spending by Chase cardholders and releases the data in its aggregate form. Given that Chase cardholders represent a broad cross section of Americans, the index can provide a window into consumer trends and reflect overall confidence in the economy.
If that's the case, then this most recent iteration of the index paints a fairly rosy picture of consumer mindsets heading into the already revved up holiday season. For instance, the index found that consumers spent 13 percent more on books than they did during the same period last year and 18 percent more than in 2012. Spending on lessons and classes also saw a significant six percent uptick and outlays for sporting goods also rose by eight percent. Some of the increases in spending were also clearly seasonal. The amount spent on tolls rose by 35 percent compared to 2012 – up 17 percent compared to last year – and purchases of office supplies and consumer electronics were also up briskly, a reflection of preparing for an upcoming school year.
There were some weak areas of spending in the index. Whether it was a lack of good movies or too much good summer weather to blame, movie theater purchases were down by 25 percent. Also down compared to 2013 were toy purchases, which fell by 10 percent. And despite higher prices, grocery spending also was slightly down, dropping by one percent compared to 2013.
The release of the Chase Freedom Lifestyle Index came on the heels of the results of the Conference Board's Consumer Confidence Index, which were revealed on October 28. Many analysts had expected the index to decline, in keeping with a sluggish September report. But the index rose from 89 in September to 94.5 in October. "A more favorable assessment of the current job market and business conditions contributed to the improvement in consumers' view of the present situation," said Lynn Franco, Director of Economic Indicators at the Conference Board. "Looking ahead, consumers have regained confidence in the short-term outlook for the economy and labor market, and are more optimistic about their future earnings potential. With the holiday season around the corner, this boost in confidence should be a welcome sign for retailers."