How To Keep Holiday Spending Joyful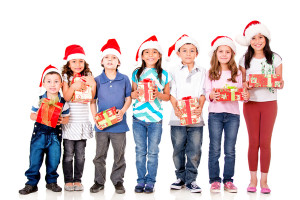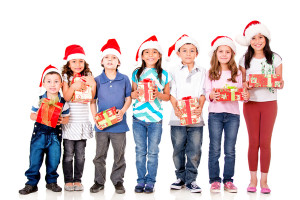 Prepaid debit cards can help you stick to your budget.
by Shane Tripcony
It seems to happen earlier and earlier each year. Even before the little ones don their witch and ghost outfits to go out trolling for candy on Halloween night – let alone before anyone has planned out their Thanksgiving Day feast – many stores around the country already are decorated with evergreen wreathes and plastic Santas.
To be sure, this makes absolute sense for retailers, many of whom rely on the holiday shopping season to account for as much as 50 percent of their annual revenue. In other words, it's just good business to try and stretch the duration of the holiday shopping season as long as possible, even if it does occasionally also stretch credulity.
But what might be good for storeowners is not necessarily in the best interest of all of us shoppers. Which is why so many personal finance pros urge us to make a detailed holiday shopping budget and stick to it. The first part is easy. Indeed, according to a recent survey by Capital One Bank, fully three-quarters of all Americans say they are likely to come up with some sort of holiday spending budget this year. But the same study also hints at the reality of what usually happens: Almost half of those who say they'll budget for the new sweaters and Xbox games they plan to buy aren't confident that they'll actually stick to their best-laid plans.
But it is possible to be both generous for the holidays while simultaneously ensuring that you don't wake up with a financial hangover in the New Year. Step one is to do exactly what personal finance experts have been urging holiday season after holiday season and actually make a budget. Only you can determine what makes sense given your current financial situation and expenses. The consulting firm Accenture pegs the amount U.S. consumers are likely to spend this year on gifts at $646, an increase from $582 last year.
Whatever you decide that number should be, step two is to take that amount and load it onto a low-fee prepaid debit card. Doing so – and being disciplined about using only that one card for your shopping and not adding more money to it once it is depleted – will ensure that you stick to your budget, even when your holiday spirit is threatening to overwhelm your best financial interests. Why not just use a gift card? That could make sense if you decide that you want to do all of your shopping at just one store. The beauty of dedicating a prepaid debit card to all of your holiday shopping is that it gives you the flexibility to make purchases wherever Visa and MasterCard are accepted, which is basically everywhere.
Just as we here at BestPrepaidDebitCards.com urge you to select cards with low fees for day-to-day use, the same imperative applies for holiday cards. You still want to select a card – like Serve from American Express or Chase Liquid – that doesn't hit you with many fees. There's no need to be a Scrooge this holiday season. Just get a little budgeting help with a prepaid debit card to ensure the good cheer lasts into 2014.