Get Financially Fit by Avoiding Rising Overdraft and ATM Fees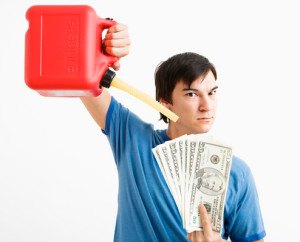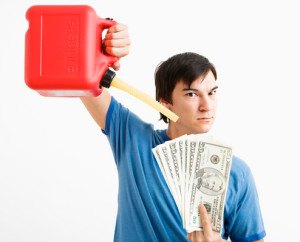 Have you ever made a $20 purchase with a debit card and ended up shelling out $50 because you forgot you didn't have enough money in your account? If you did have to fork over an additional $30 to pay that dreaded overdraft fee, you're actually a little bit fortunate. That's because a new study by Bankrate.com pegs the average overdraft fee at $32.74, a new high as well as the 16th consecutive year the study has found an uptick in the penalty consumers must pay for sending their account into the red. Which all points to the need to avoid overdraft fees in order to remain financially fit.
As part of its 17th annual Bankrate Checking Survey, the personal finance website surveyed the 10 largest banks and thrifts in 25 of the country's largest markets. The survey found that overdraft fees also have geographic distinctions. At $34.80, Philadelphia had the highest, while San Francisco had an average fee of $26.74.
Over the summer the Consumer Financial Protection Bureau (CFPB) put overdraft fees in its cross hairs, noting that the median debit card purchase is just $24. When an overdraft fee of $32.74 kicks in – which consumers typically pay within a few days – the CFPB noted that it amounted to a short-term loan with an interest rate of over 17,000 percent.
There are ways to avoid overdraft fees. One is to simply decline overdraft protection, which has the effect of disallowing any purchase you don't have the funds to cover. Another is to sign-up for email or text alerts that make you aware when your account has dwindling funds. Still another is to use prepaid debit cards, which only allow you to spend the amount of money you've pre-loaded into the account. While some prepaid debit cards have overdraft protection, it's wise to decline it.
The Bankrate survey had more grim news for the users of debit cards. The trend line for ATM fees is similar to that of overdraft charges, with the average cost of using an out-of-network machine reaching a new high of $4.35 per transaction. This charge includes both the fee consumers pay to the owner of the ATM as well as the amount they must pay their own bank for going out of network. As is the case with overdraft fees, location matters. In Phoenix, the average ATM fees were $4.96, while Cincinnati was the lowest at $3.75.
There was some positive news in the study. This year marked the end of a steady decline in the number of free checking accounts available to consumers. In 2009, 76 percent of non-interest checking accounts did not charge a fee, a number that steadily declined to 39 percent by 2013. This year, though, the percentage seemed to stabilize at 38 percent.