Prepaid Debit Card Fees Lower Than Checking Account Charges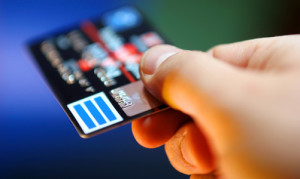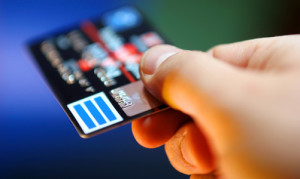 A recent report by Bretton Woods, Inc. shows that most consumers using prepaid debit cards to manage finances do so for less than $7.50 per month.
by Chris Warren
It has long been an assumption that users of prepaid debit cards turn to them as something of a last resort. But a recent report entitled, "Analysis of General Purpose Reloadable Cards," found that the majority of consumers using prepaid debit cards are actually faring better when it comes to fees than if they were utilizing more traditional checking accounts. In fact, the report produced by Bretton Woods, Inc. reveals that the majority of people using prepaid debit cards to manage their finances were able to do so for monthly fees totaling less than $7.50, a cost advantage over basic checking accounts.
The report, which used data gathered from prepaid debit card issuers and program managers, underscores two trends driving the explosive growth of prepaid cards. An important force behind lower prepaid debit card fees is increased industry competition. As large financial services companies like Chase and American Express have introduced products with low fees, competitors have had to follow suit. At the same time, fees associated with checking accounts have been on the rise.
"The three-year trend shows that the costs of basic checking accounts are increasing while the costs to use general purpose reloadable cards, also known as prepaid debit cards, are decreasing. The 2013 analysis is able to pinpoint with more accuracy what it costs the majority of consumers to use their cards and revealed the high fees incurred by consumers are from outlier cards only and are completely avoidable," says the report's author, Michael Flores, who is president of Bretton Woods, Inc.
The report found that consumers using basic checking accounts pay between $263 and $473 each year in fees. By contrast, those who utilize reloadable prepaid cards with direct deposit pay between $58 and $263.95 each year. Prepaid debit card owners who don't take advantage of direct deposit, which is typically a free way to load accounts with money, spend between $58 and $333.75 annually. Additionally, the report says that direct deposit checking accounts cost on average more than twice that of prepaid debit cards with direct deposit.
Another finding of the study underlines the growing popularity of prepaid debit cards with banks. Indeed, almost 60 percent of all banks now offer them. Given the embrace of prepaid debit cards by younger consumers, it's likely that even more banks will begin offering their own cards. "The trends are unmistakable. General purpose reloadable prepaid cards are serving the needs of Gen Y and the underbanked, and also gaining a foothold with traditionally banked customers," says Kirsten Trusko, President and Executive Director of the Network Branded Prepaid Card Association.