Green Dot Reloadable Prepaid Debit Card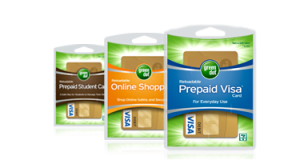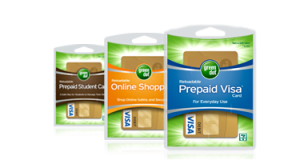 How the Green Dot Reloadable Prepaid Debit Card works
Just like many other prepaid debit cards, the Green Dot reloadable prepaid debit card works like a bank debit card or ATM card. However, depending on what you load your Green Dot prepaid card to do, the working can vary a little. You can load the card to put money on other prepaid cards, debit cards or credit cards; and even to pay some specified bills.
Now, depending on the service that you will be using your prepaid card to access, there are a number of benefits you may receive as compared to using bank cards. For instance, you can use the Green Dot card to get some discounts on online shopping. In some cases, you may also be rewarded with points for using the card.
Benefits of using the Green Dot Prepaid Card
You can track spending on the go using the Green Dot mobile app.
You can apply for this prepaid debit card whether you have a bank account or not and you will not be subject to a credit check before you are provided with the card.
You will be able to fill other prepaid cards, debit cards or even credit cards easily with the Green Dot MoneyPak. On the same note, you can use the card to pay bills, withdraw cash from ATMs and even shop online.
You will have no long usage commitments. This means you can choose whether to use it or not.
You will not be subject to any penalty charges and overdraft fees.
Finally, the card is reloadable meaning that you can top up the money on the card using direct deposit, MoneyPak or even bank money transfer services.
Registering for Green Dot Prepaid Debit Card
There are two ways to get a Green Dot reloadable prepaid debit card. You can register online and setup your account or purchase a card at a retail location.  Both options are simple.  However, by registering online you can avoid the fee associated with purchasing a card in-store.  You will be required to load the card before you can make purchases.
When registering, you may be required to submit some of your personal details including the provision of your social security number. After registration, you will be provided with a non-reloadable temporary prepaid card that you will use until you are provided with the reloadable prepaid card. It is important to note that the temporary card will not have access to some services like ATM usage, and it may be limited for use in the United States only.
As per the provision of Federal laws, Green Dot will have the responsibility of obtaining, verifying and recording relevant customer information that can be used to identify them (customers). Some of the basic information that Green Dot may require from you when registering for a Green Dot reloadable prepaid debit card include your name, date of birth, social security number and address.
The Green Dot prepaid card is the best prepaid card for many people. It may or may not be for you depending on your intended usage.  You should compare prepaid cards carefully to be sure you choose the prepaid card that's most cost efficient for you.
For more from this author visit:  Tameka Riley's Author Page