Does Your Grandmother Need a Bluebird?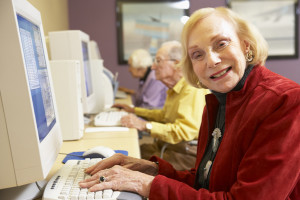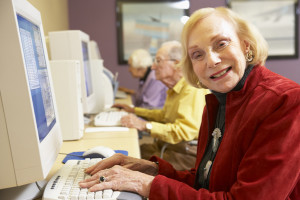 A well-chosen prepaid debit or checking alternative card offers freedom, flexibility and peace of mind to the elderly and their children.
by Bev O'Shea
Prepaid debit cards, once the province of the non-creditworthy and desperate, are finally becoming downright respectable (some of them anyway – you still have to be careful). Some cards now specialize; for example, allowance cards and cards for recovering addicts. So far, I haven't seen suggestions that these should be used for elderly or disabled adults, but the idea seems workable.
Most are still aimed at what the industry calls "the unbanked." My guess is that's not your grandparents. But pair cognitive decline and access to a checking account or credit card, and, well, you can see the potential for disaster.  You may not want to take away credit cards, but you don't want to leave people you love vulnerable, either. The right prepaid debit card can offer a compromise.
Shop around and you can find a card that offers sub-accounts and a low (or no) monthly fee. You can both monitor and fund sub-accounts. Check and compare fees because differences can be huge.
Purchases for more than the amount in the account will not be approved, but the cardholder (say, your grandmother) could shop or buy a meal out. The account owner can opt for real-time text alerts as well. That way, if the card is stolen, unauthorized purchases can be detected right away. You can remove the indignity of constant, obvious monitoring; if monitoring is needed, it can be done discreetly.
Somehow these bring to mind my grandmother, who wisely put her own father on an allowance the same day he asked for money to buy a newspaper at the corner. He needed pocket change, his own. A prepaid debit card can work much the same way.
And, unlike a debit card (which can theoretically empty the owner's checking account if stolen), a prepaid card can be loaded with only the amount you anticipate spending. This can also work as a budgeting tool to impose limits on spending. If self-control or good judgment falls short, the card can keep a budget on track. If the person with the subaccount needs to maintain good credit, there are other ways to do that.  It's worth noting that prepaid cards do not build credit.
One candidate for protecting loved ones would be the checking alternative, American Express Bluebird card, which is not technically a prepaid debit card but shares many of the same features. I'm using it now to help a teen learn about budgeting. Once I began using it, I realized that this has the potential to both protect older adults from spending recklessly while also freeing them to use plastic.
You can buy a kit at Wal-Mart for $5 if you want to load it and use it right away. If you apply online, signup is free. The card can be used anywhere American Express is accepted.
And no, they didn't pay me. I just happen to love some people who might need a little protection now and then.