In-case you missed it… Stories of Interest: 4/11/2014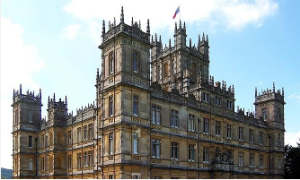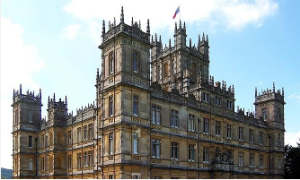 In-case you missed it; The best from the world of personal finance blogs – all in one place
There are plenty of people – Anglophiles and lovers of tawdry storylines, in particular – who just can't get enough of "Downton Abbey." But for Money Crashers writer, Jacqueline Curtis, the long-running show can actually provide a sober financial education to go along with its pure entertainment value.
At least that's the conceit of her delightful recent story, "9 Financial Lessons to Learn From Downton Abbey," which, it should be noted, contains spoilers. And in truth, observant viewers can take some timeless tips from what the Crawleys do right and, mostly, wrong. For instance, the ups and downs and plot twists that make "Downton Abbey" so fun to watch can also be a reminder to, as Curtis puts it, prepare for anything and everything. Although we're living in the 21st century, that credo is meant to push people towards checking or rechecking their emergency savings and health and life insurance policies.
Other good advice to emerge from "Downton Abbey" includes avoiding any kind of investment that promises to be a sure thing and the eternal truth that ignoring financial problems won't make them go away. I'm sure even Curtis wouldn't argue that her observations are more entertaining than the show. But she certainly managed to draw some helpful messages from an unlikely source.
Source: 9 Financial Lessons to Learn from "Downton Abbey" (Spoiler Alert) by Jacqueline Curtis on MoneyCrashers.com
 Is Your Personal Finance Adviser Scamming You? Four Ways to Tell
It's completely understandable for people to seek out the help of a professional financial advisor. Most of us have such jam-packed lives that there's little time, and even less inclination, to learn what is necessary to manage our retirement, education, vacation, or new car or house savings. And while most financial advisors are honest and intend to help you reach your goals, humans are humans, which means there are some scammers out there.
Helping you avoid predatory advisors is exactly what blogger Trent Hamm sets out to do in his recent post, "4 Ways to Tell That Your Personal Finance Advisor is Scamming You." Appearing both on Hamm's blog, The Simple Dollar, as well as U.S. News and World Report Money. Among Hamm's solid tips are to listen carefully to what he or she focuses on in your discussions. "The foundation of every recommendation a good advisor makes is on some aspect of your financial situation," he writes. "They should be leading with you at all times."
Hamm provides other pointers, such as asking specifically about an advisor's fee structure and how they make money as well as proving why they think an investment is the best option. Hamm's overall post is a good reminder that we all still have personal responsibility for meeting our financial goals, even when we let a professional take the lead.
Source: 4 Ways to Tell That Your Personal Finance Advisor is Scamming You  By Trent at TheSimpleDollar.com
Starving players? College athletes often go to bed hungry due to money issues.
While it's not exactly a story about personal finance or investing, a story in The Washington Post the day after the University of Connecticut won the NCAA men's basketball championship caught our eye. The story, "National Champ U-Conn's Napier Says He Goes to Bed Starving," was written by Soraya Nadia McDonald and, well, the title pretty much says it all. Because Huskies' star point guard Shabazz Napier is a student athlete and amateur, he says he often goes to bed hungry because he can't afford food.
The comments come at a time when the issue of whether college athletes can unionize and receive compensation is hotter than ever. Last month a National Labor Relations Board official in Chicago ruled that Northwestern University football players are employees of the school and therefore eligible to unionize. The issue of collegiate athletes getting money for their time on the court or the field is not one that will go away anytime soon. For his part, though, Napier has established himself as enough of an NBA prospect that it's doubtful he'll have to go to be hungry much longer.
Source: National champ U-Conn.'s Napier says he goes to bed starving By Soraya Nadia McDonald on The Washington Post