What Everyone Needs to Know About Consumer Rights with Debit Cards: Protecting Your Information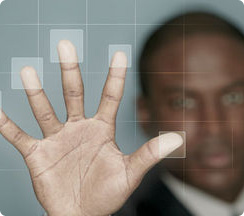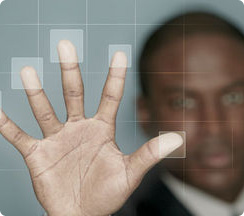 What everyone needs to know to stay protected
Many frequent fliers can easily recite from memory the safety announcement flight attendants so cheerily pronounce before a plane lifts into the air. That's because the instructions – which tell passengers where the exits are and how to strap on an oxygen mask – are repeated on every single flight. If only the same were true about the plastic in your wallet. Even though nobody will stand in front of you to explain the do's and don'ts around using debits cards, reminders about how to use them safely — and what your rights are as a consumer — should be reviewed regularly.
The reason is obvious. Debit cards potentially provide access to thousands of dollars, your dollars. This money may be in your bank account linked to your debit card, or a prepaid amount you allotted to a card. We know our rights with cash; the value printed on the bill is what it's worth, that's that. But with debit cards, it's more complicated.
Despite looking similar to credit cards – often bearing the familiar Visa or MasterCard logos – debit and prepaid debit cards should not be confused with credit cards. They fundamentally work differently. When you use a credit card, the card company pays the merchant, and then you are billed monthly, which you can either pay off entirely or as a percentage of the total. The credit card issuer charges interest on any amount of the balance you opt not to pay off. Debit cards are different. Purchases or charges are typically paid out right away, with the money being pulled from your account and sent to the merchant when you enter your PIN (personal identification number). Make no mistake, merchants are well aware of one major difference between credit and debit transactions; debit transactions have a lower transaction fee.
Debit Transactions are Fast
When using debit cards, be aware that the money is typically taken out of your account quickly. In most cases, debit is treated like cash or a check, whereas it can take up to a week for a charge to appear on your credit card account. With debit cards, the money may be taken from your account the same day you make a purchase. If you notice unauthorized debit transactions, your bank must investigate within 10 days of you notifying them. Also, upon notification, the bank must temporarily credit you the funds in question within 45 days. However, if their investigation does not identify any fraudulent transactions, the bank will assume the transactions are valid and will reclaim their money in full.
Your Debit Cardholder Rights
If you make a purchase online, the merchant is required to ship your order within their stated timeframe. But if none is specified, it must be shipped within 30 days of your order. You have the right to dispute charges on your debit card, but you have only a 60-day window to do so. It is a good practice to keep any receipts or invoices that arrive with your order. If an online receipt is given, print it or save it as a .pdf file to your computer, just in case you need it in the future.
According to Dr. Mary Ann Campbell, who teaches personal and family finance at the University of Central Arkansas and runs the web site www.moneymagic.com, debit card holders have fewer protections than people with credit cards when it comes to liability. "The Electronic Fund Transfer Act governs losses from debit cards and ATM withdrawals," she says. "The Federal Trade Commission has a sliding scale at their web site, FTC.gov. The quicker you alert someone of loss or theft, the less your liability."
Resolving a Dispute
When you dispute a debit card charge, your bank will act as a liaison between you and the merchant. This is where a receipt can save the day. Printed receipts can go a long way toward proving you should have been charged only $10 when your bank statement shows a $100 charge. A mistake may be as simple as the merchant making a data entry error. Whatever the case, Campbell advises being both proactive and meticulous when it comes to documentation. "Once a dispute arises, begin to take dated notes. Obtain copies, screen shots, dated phone conversation summaries etc. to document your case," she says. "Exhibit responsibility on your part to clarify why you are making a dispute and help reach a satisfactory solution by being clear about your expected solution within the law."
In the end, ensuring that all debit card charges are valid requires personal responsibility. You must be diligent about reviewing your bank statements and ensuring they match your receipts.  Mobile apps and instant notifications from the banks when your card is used can make keeping up a breeze.  You may even be able set up instant notifications for whenever threshold dollar amounts, such as $50 or $100, are processed using your card. That way, if you receive an instant message for a transaction you did not make, you can quickly respond and minimize your loss.