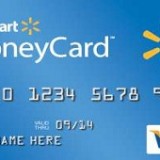 Walmart Money Card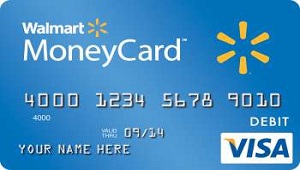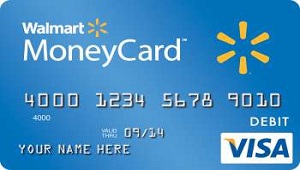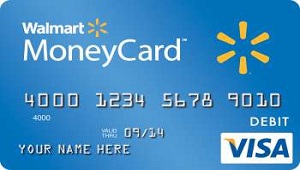 :
:
:
:
:
:
:
:
:
:
:
:
:
:
:
:
:
:
:
:
:
:
:
Card Reviews
:
Card Reviews, Prepaid Debit Card Reviews
Things We Like
The card is fairly simple to understand and use and the average annual fee total is relatively low.
Things We Dislike
No real perks other than earning fuel points with purchases, a benefit that expires at the end of 2013. No mobile app, no card-to-card fund transfers, and there's a charge to load cash at a Walmart.
PostedOctober 28, 2013 by
Curtis Arnold
Walmart, the world's largest retailer, is known above all for two things: low prices and a huge selection   of products. The Walmart Money Card, not surprisingly, also aims to be low cost and full of choices. For   the Basic card you will pay a $3 activation fee, a $3 monthly fee, and in return get free ATM withdrawals  from any ATM in the expansive MoneyPass network. If you go for the Plus, Specialty or Preferred card,   your fees will be higher. It has a bill pay option, but you have to go to Walmart to use it. Checking your  account balance and activity is possible on a mobile website but not an app. And although there are   several loading fees (some of them free, some up to $3) card-to-card transfers are not possible.
The Walmart offering is by no means extraordinary. There are no exceptional features, with the possible   exception of earning points for the purchase of gas, a deal that lasts only until the end of 2013. Even   though it is easy enough to understand the card's fee structure, the rest of the cardholder agreement is   a jumble of confusing fine print.
This card is issued as both a Visa and a MasterCard and is available at all Walmart retail locations as well   as online. Obtaining a card online will save you the $3 you'd otherwise have to pay if you get a card in a   store. Funds on the card are FDIC insured.
The Walmart MoneyCard prepaid Visa debit card is one of the cards that have the most attractive features on the market. Normally what attracts a person to a prepaid debit card is not its physical look but its usable features. The Walmart reloadable prepaid Visa debit card is not lacking in these either.
The first feature is the ease of acquisition. The card is one of the easiest to acquire. To obtain it you don't require a bank account and neither do you require any credit check. You can buy it at your local Walmart or Walmartmoneycard.com. Once you get the card you don't have to stand in a queue for long periods of time waiting for it to get activated like you do with some cards offered by some financial institutions. To activate you only need to place a call to Walmart and they will activate the card for you immediately.
A prepaid debit card no matter how good its features are, if its not easy to use will end up serving little or no purpose. The Walmart MoneyCard prepaid Visa debit card has been designed to make transactions easier for the card holders. The card is accepted in all Walmart outlets worldwide. This makes your shopping abroad as easy as shopping home. You can even use it to shop online. This is unlike most other prepaid debit cards that only allow you to shop from stores but not online.
With the Walmart prepaid debit card, you don't have to worry about acquiring cash whether you on tour abroad or at home. The card allows you to get cash from a large number of compatible ATMs the world over. This means that all you require when traveling is your prepaid visa card.
The Walmart prepaid Visa debit card does not only cater for travelers, it also caters for those at home. You can use to complete a wide range of transactions while at home without the need for cash. You can use it to pay a wide range of bills. These include the cable bills. The power bills, water bills, cell phone bills and many other utility bills. The cards provide an easy and quick way of paying bills in that there are no long procedures involved. The process has been made deliberately short and without complexities so as to make it simple for the consumer. You can even use it to pay for other domestic expenses like buying groceries, paying for gas, paying bills at restaurants and so on.
Over time, the Walmart prepaid debit card has become very popular with business people since it allows them for virtually everything they need. One can use the card to make hotel reservations, pay for airline tickets and many other expenses. Unlike cards that encourage careless spending, the Walmart prepaid Visa card enables one check spending. You can do this through by receiving email alerts every time you make a transaction on the card. One can also be receiving SMS balance alerts.
Safety and convenience are another main advantage of the prepaid card. You are charged no transaction fee and neither do you pay anything if you reload your funds using the direct deposit. There are policies that protect the card holder from unauthorized purchases.
How much does the Walmart reloadable prepaid Visa debit card charge? Fees?
You will have to pay $2 dollars for ATM withdrawals, $1 for balance inquiries, $3 dollars for monthly maintenance which can be waived if you load or reload at least $1,000 dollars in a calendar month. And you also have to pay a fee to reload the card with a GreenDot MoneyPak which can average $4.95.
These are just some of the fees you will have to pay.
The Walmart MoneyCard prepaid Visa debit card also has several benefits that make it one of the best prepaid debit cards you can use. It has a lower monthly fee than other cards and offers a 1% cash back bonus on gas purchase through the end of 2011.