Hispanic Consumers Propel Prepaid Card Growth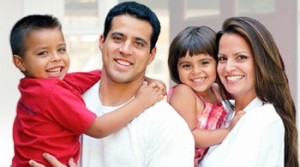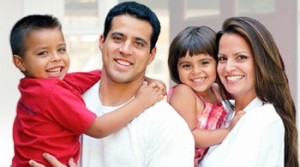 Hispanic consumers account for a growing segment of prepaid debit card users.
by Lucy Lazarony
Hispanic consumers have embraced prepaid debit cards. According to an August 2012 research study, "Consumer Payments in the U.S.: The Latino Market" by Packaged Facts:
There are 4.6 million Latinos who used a prepaid debit card in the last 12 months.
They make up 15 percent of all consumers using prepaid debit cards.
Between 2011 and 2012, the number of Latinos using prepaid debit cards increased by 7.2 percent from 4.3 million to 4.6 million.
It is projected that by 2017 the percentage of Latinos using prepaid cards will increase from 13.8 percent to 16.0 percent and the number of Latinos depending on prepaid debit cards will grow from 4.6 million to 6.3 million for cumulative growth of 35.8 percent.
The principal source of primary data for the study is the Winter 2012 Experian Simmons National Consumer Study, which was fielded between February 2011 and March 2012.
Prepaid debit cards targeting Hispanic consumers include the Univision MasterCard prepaid card and The Coopera Card, available through credit unions.
Miriam De Dios, Chief Executive Officer of Coopera, says prepaid debit cards are good payment options for Hispanic consumers for several reasons.
"A prepaid reloadable card provides safety, access to new payment methods, can serve as an alternative to check-cashing, buying money orders and using money transfers for the financially excluded and it can be a way to reduce payroll costs for small businesses," De Dios explains. "However, this product needs to be culturally relevant to Hispanic cardholders and it needs to be a stepping stone into other financial products and services that can help consumers achieve their financial goals. Therefore, credit unions are well suited to offer this product as well as financial education, loans, etc. to help the consumer with more."
Likes and dislikes
According to De Dios, the features of prepaid debit cards that Hispanics like most include being able to open the card without needing a credit history, being able to use the card internationally, and being able to obtain secondary cards for family abroad, and having cardholder support available and accessible in English and Spanish.
Text message alerts, convenient loading options, and low fees are also popular with Hispanic consumers, De Dios says.
Turnoffs for Hispanic prepaid debit card users include inconsistent Spanish availability of services and features and too many restrictions to open and obtain a card, De Dios explains.
Des Moines Metro Credit Union has been offering The Coopera Card since January 2012. The bilingual support (phone and website) is great for our members," says Traci Stiles, business development manager at Des Moines Metro Credit Union. "They also like the ability to load money from their account over the phone or in person at the credit union. They like to use the card for everyday purchases and online purchases. Also, they use it to pay bills."
Forging bonds
Many Coopera Card users have other services at the credit union as well, Stiles says.  "I think most of our members who have a Coopera Card also have other services with us. We have a Credit Builder Loan that is very popular. Also, many people leave some money in their account for savings," Stiles says.
One of the aims of The Coopera Card is to build new financial relationships with Hispanic consumers, De Dios says.
"We work with credit union issuers across the country and they are integrating this product with their overall product suite and promoting it locally through Spanish media, in an outreach capacity through financial educational opportunities and through partners. Credit unions are also including this in their toolkit as they build relationships with employers with a large number of Hispanic employees and Hispanic-owned businesses."