The Race Is On: Comparing Apple Pay and PayPal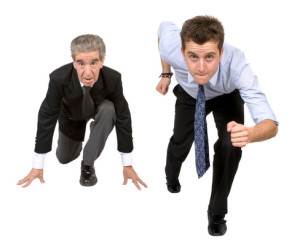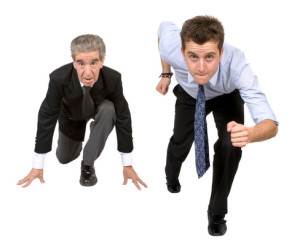 Comparing Apple Pay and PayPal. That is what a lot of consumers interested in ditching the plastic in their wallets will be doing now that PayPal has made it clear that it's going to make a play for the growing mobile payments market.
For well over a decade now it has been impossible to think of eBay without also thinking of PayPal. True, PayPal has been a subsidiary of eBay since it was acquired in 2002, but the connection in the consumer's mind was probably more visceral: In order to buy something online at eBay required a PayPal account. On September 30, though, that bond was snapped when eBay announced that it would spin off PayPal, which is set to now become its own publicly traded company in 2015.
Although repeatedly denied by eBay executives over the past year, the move does not come as a major surprise. And the reason it is happening, many speculate, is simple: Mobile payments. Indeed, while PayPal has become the go-to method of online payment, many consumers don't even consider it when it comes time to make a purchase with a smart phone. Making that transition to become a leader of the quickly evolving mobile payment industry is a huge opportunity. Market research firm eMarketer expects the mobile payments industry in the U.S. to grow to $118 billion by 2018, up from just $3.5 billion this year.
Of course, PayPal is not alone in pursuing this large market. Google Wallet and other mobile payment options like Square have been around for years. Earlier in September, Apple threw its hat into the ring with the unveiling of Apple Pay, the announcement of which included deals with large retailers, such as Whole Foods and McDonalds.
Many observers believe that Apple will provide stiff competition for PayPal. A large measure of its advantage comes from the fact that Apple Pay is incorporated into the iPhone 6 and iPhone 6 Plus, which were purchased by 10 million customers during the first weekend it was available. "Competitors will be forced to counter Apple's smart phone advantage," Citicorp analyst Donald Fandetti said in a Bloomberg article. "We see good merchant and consumer adoption over time."
Still, other observers contend that an independent PayPal will be more able to innovate and come up with mobile payment services and products that will challenge Apple, Google and other competitors. While it's impossible to predict which individual company will flourish in the mobile payments industry, the sheer level of interest by big brands does indicate that the days of plastic cards are numbered.