The Occupy Prepaid Card: The Occupy Money Cooperative is being launched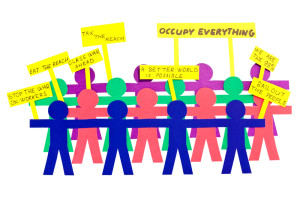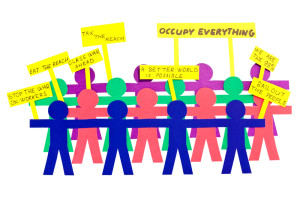 Nearly two years after the Occupy Wall Street movement grabbed the attention of the media, politicians and general public, the rag-tag collection of protesters is back in the news. This time, however, the loose coalition – whose ire was targeted at the financial and political institutions that cement advantages for a few while ignoring the plight of the many – is announcing its entry into the very banking industry it so loathes.
Indeed, according to a July 23 article in Forbes, the Occupy Money Cooperative is being launched, and its very first product will be a prepaid debit card. Not surprisingly, the ethos behind the Occupy Money Cooperative and its new prepaid debit card is both decidedly democratic, and a new way to highlight what its founders see as the predatory practices of the banking industry. "We launched [the Occupy Money Cooperative] because we felt the way the for-profit banking industry operates in the U.S., it intrinsically exposes the U.S. economy to risk and makes us vulnerable to the consequences but, above all, fails many millions of Americans who don't have bank accounts and are denied banking services," founder and director Carne Ross told Forbes contributor Laura Shin.
The article goes on to point out that the Occupy Money Cooperative will be run in a similar fashion as a credit union, which are owned and controlled by members, albeit the Occupy version will have membership open to anybody who applies. The new entity's web site explains that it hopes to, among other things, impact the entire financial community by providing an example of how a financial services organization can function in a way that benefits society as a whole. It also commits itself to being low cost, transparent and available to anyone. The first test of that philosophy will come with the release of a prepaid debit card, which the article says will happen once it has raised sufficient money for staff and operating expenses. The so-called Occupy Card will be extremely low cost, charging users just $0.99 per month. But other important details about typical prepaid debit card fees, including for ATM withdrawals and other transactions, were not yet available. "Like any prepaid card, there will be a range of fees. We hope the Occupy Card will be among the best value on the market, and one thing we guarantee are that all costs and fees will be completely transparent and clear to the consumer," Ross told Forbes.
Given the legacy prepaid cards have had of victimizing low-income consumers who have no other banking options available, this product alone could stand as one of the Occupy movements most tangible accomplishments.