The Battle Over Swipe Fees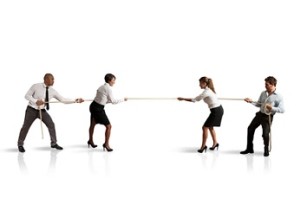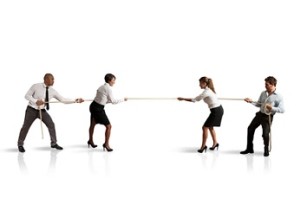 When the so-called Dodd-Frank law passed in 2010, one of its measures was pretty easy to quantify. A sprawling, complicated and controversial piece of legislation aimed at taming the most egregious of abuses perpetrated by the financial services industry in the years before the 2008 financial collapse, Dodd-Frank also addressed the amount of money debit card issuers could charge retailers when a customer made a purchase with plastic. The Federal Reserve was tasked with deciding what the cap should be and eventually settled on a number just below 25 cents per transaction. Estimates on the impact of the ceiling on that fee– known as a swipe fee because it's a charge that gets racked up when a retailer swipes a card – on banks and card processors come to around $8 billion annually, a hefty chunk of change.
According to a recent report from Bloomberg News, banks and payment networks are working hard in state capitals around the country in an effort to prevent restaurant and clothing storeowners from charging their clients more to pay their tabs with credit cards than they do for debit card and cash transactions. According to the Bloomberg story, written by reporter Carter Dougherty, banks and their allies have already been successful in banning surcharges on credit card purchases in Utah, and around 20 other states are also considering bills related to swipe fees.
In a nutshell, what the legislative initiatives in Utah and other states is aimed at doing is preventing retailers from urging – particularly through the use of surcharges – their customers from opting for cash or debit cards over credit. At issue, of course, is money. Banks and card processors are eager to keep as many customers as possible in the habit of using their credit cards when they buy a meal or an iPod; according to the Bloomberg report, card issuers earn between 1 and 3 percent of a transaction whenever someone uses their Visa, MasterCard or American Express card.
Not surprisingly, retailers want to see swipe fees associated with credit cards as low as possible, contending that they are already too much of an unfair cash cow for banks. "I view the banks and credit-card companies as unwanted business partners. They do not work anywhere near as hard as I do, yet they collect nearly as much in fees as the average restaurant earns in profit," wrote Ted Burke, the co-owner of the Shadowbrook Restaurant in Capitola, California, in the San Francisco Chronicle. "Business owners like me can negotiate virtually all of our costs, but we are powerless to negotiate swipe fees." If banks and card processors are successful on the state level, many retailers also won't be able to encourage customers to opt for lower fee debit cards. Under federal law, business a credit card transaction can cost a consumer more than a debit or cash purchase.