Target Data Breach Spawns Consumer Advisory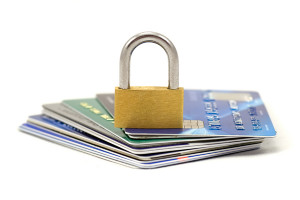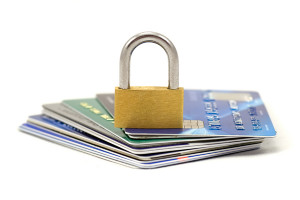 The now infamous Target data breach continues to have ripple effects. On January 27th, the Consumer Financial Protection Bureau (CFPB) issued a consumer advisory with tips on what to do if someone suspects they are a victim of what seems to be multiplying payment card data breaches.
There's no doubt that the Target data breach spawned this consumer advisory from the federal agency charged with protecting Americans from financially related fraud and abuse. In explaining why the consumer advisory was issued, Consumer Financial Protection Bureau head, Richard Courdray, noted that payment cards include information that can be misused by criminals. "Consumer financial products often involve significant amounts of consumer data," he says. "In light of recent data breaches, we want to be sure that consumers know how to protect themselves and where to turn if they do suspect fraud."
According to the Consumer Financial Protection Bureau's advisory, there are a number of steps people can take to protect their accounts in case of a payment card data breach. As a start, it helps to stay current with the news. In the wake of the Target data breach that spawned this particular consumer advisory, other potential payment card data breaches have come to light at retailers like Michaels Stores and Neiman Marcus. Knowing that you are a potential victim of a payment card data breach alerts you to the need to keep a close eye on your accounts. If there are any suspicious charges, the consumer advisory suggests reporting it immediately to your bank or card provider.
The Consumer Financial Protection Bureau advises taking advantage of online or mobile account monitoring in order to catch any suspicious transactions quickly. "The sooner you tell your provider about any unauthorized debits or charges, the better," says the consumer advisory. The advisory also urges consumers interested in protecting their accounts to keep an eye on transactions for months after any potential data breach. Unauthorized charges may not begin showing up for a long time. The Consumer Financial Protection Bureau also says to report any suspicious charges, even when the amount charged is very small. Sometimes criminals test an account to see if a small charge will go through before making larger purchases.
If you do notice a charge you didn't make, the Consumer Financial Protection Bureau suggests different responses depending on the type of card. For credit and debit cards, the advice is simple: cancel the card and, for a debit card, consider changing your PIN when you get a replacement. For prepaid debit cards, the Consumer Financial Protection Bureau says it's best to check with the card provider about the best way to dispute charges. "Your rights vary depending on the type of card," says the consumer advisory.
The consumer advisory also urges anyone who notices a fraudulent transaction to immediately call the card provider's toll-free customer service number rather than waiting to submit something in writing. Once you do actually write a letter detailing the facts of your case, be sure to keep a copy of the correspondence for your records.
Finally, the Consumer Financial Protection Bureau says to report any problems with how your card provider responds to your concerns. "Card providers should investigate the charges and respond quickly – generally within 10 business days of receiving an error notice for debit card disputes or within two billing cycles for credit card disputes," says the consumer advisory. "You have a right to know the results of the investigation." Problems with a card provider's response can be submitted at www.consumerfinance.gov/complaint.