SpendSmart Names Justin Bieber as Brand Ambassador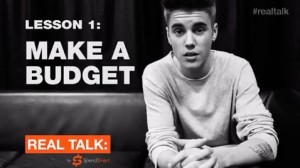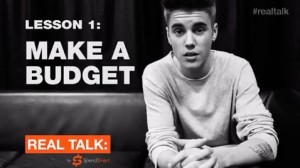 Bieber Promotes Debit Card via Videos, Social Media
Would Justin Beiber's ebdorsement make you want a branded prepaid debit card?  SpendSmart Payments is hoping so.  Its new card features Bieber, its brand ambassador, in a video series called "Real Talk," that is aimed at helping teens and families develop responsible spending habits.  In the first video, Bieber talks about his upbringing and how he learned to make a budget and save for things he wanted.
Critics say the card may not be a good deal for young consumers, saying there are better and less expensive ways to educate teens.  Fox News says parents may want to think twice before giving their teen the card.
The fees associated with the card include:
Monthly fee: $3.95
Loading charge: One free deposit per month from savings or checking account, $0.75; $2.95 from a credit or debit card
ATM charge: $1.50 per withdrawal plus any third party fees; $0.50 per balance inquiry (though balance inquiries online are free)
Inactivity fee: $3 if the card is not used for 90 days
Replacement fee: $7.95 if the card is lost
In its brief history, SpendSmart has worked with a couple of different celebrities and has yet to report a profitable quarter since it went public in 2008.  The San Diego-based company won't comment on the specifics of its deal with Bieber, but sources say it includes a $3.75 million endorsement deal and the option to buy 2 million shares.
Celebrity endorsements don't guarantee success.  The Usher Prepaid MasterCard and the Kardashian Kard are proof of that.  SpendSmart's strategy includes appealing to Bieber's vast social media following, which includes 37.7 million Twitter followers, 2 million subscribers to his YouTube channel and more than 52 million Facebook fans.  With a following this big, Bieber has a wider reach than some television networks.
For more from this author visit:  Tameka Riley's Author Page