Rewards Season: Prepaid Debit Card Benefits to Look For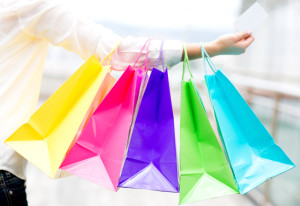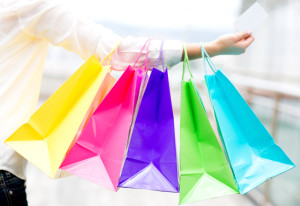 No, it's not the Oscars and there won't be any tedious speeches. But prepaid cards do offer ways to get awards

There's no official name or diagnosis, but most of us know someone who suffers (or benefits) from a condition perhaps best called frequent flyer-itis. You know the type: they're the ones whose wanderlust is so overpowering that they pull out their co-branded airline credit card to pay their rent, buy groceries or even take home a six-pack. In a quest to wrack up miles, the card is used for everything.
Given the popularity of many of these so-called rewards programs in the credit card universe, it should come as no great surprise that the issuers of prepaid debit cards use the same quid pro quo approach as a way to encourage more frequent use of their products. Like their credit card brethren, these rewards can range from cash back to points earned toward purchases. Here's a look at how a few of the many rewards programs work.

Free Food
Not surprisingly, the rewards program associated with the grocery store chain's Kroger 1-2-3 REWARDS Prepaid Card revolves around food. That is, the enticement to get holders of the card to use it as much as possible is the prospect of earning free gallons of milk and Fuji apples.
The program is set up in a very familiar way. Every $1 you spend using your rewards card earns you points, which can then be redeemed towards the purchase of groceries. To put it simply, every 1,000 points you earn translates into $5 in groceries. But how quickly someone can reach that 1,000 point milestone depends on where they use their card. If you go to, say, McDonalds or Whole Foods – any store outside the Kroger family – then each dollar spent earns 1 point. So, $500 worth of Big Macs would garner 500 points.
But if you opt instead to pull out your 1-2-3 REWARDS Prepaid Card to settle up your tab inside one of the Kroger stores that will earn you double the points: so $500 worth of Kroger groceries would yield 1,000 points. And if you go one step further and actually buy Kroger brands when you're at one of their stores, points accumulate faster. In that case, every $1 spent yields 3 points. So, again, $500 spent with the prepaid card on Kroger brand cereal and coffee filters would earn 1,500 points. All of this is to say that the more loyal you are to Kroger, the quicker you'll be rewarded – notification of rewards come automatically via email.
For the moment at least, using the Kroger REWARDS card outside the grocery center can save you a bit when you fill up your car – at a Kroger Family of Stores Fuel Center, naturally. There, using your card to purchase gas saves you $.05 per gallon.

Just Rewards?
To be clear, there's not a lot of reinventing the wheel when it comes to the design of prepaid debit card reward programs. The formula is simple: the more you use your card, the more offers and cash back you'll receive. In that way, the NetSpend Payback Rewards card is squarely in the mainstream, albeit with a few exceptions. For instance, those who use the card receive offers from merchants, which they can redeem. Additionally, NetSpend offers a referral program. Whenever a family member or friend loads at least $40 onto their new card, you'll receive a $20 credit.
The structure of the NetSpend program brings up an issue that is important to consider with all prepaid debit card rewards – that of fees. Or, to be more specific, what is the best card plan to choose if you don't want fees to eat up all you would earn in rewards? With NetSpend, for instance, choosing the Pay-As-You-Go option, which has no monthly fee, seems unwise if your idea is to make lots of purchases and reap lots of rewards. With that plan, you pay $2 every time you make a PIN purchase and $2.50 for each ATM withdrawal, plus whatever the ATM owner charges.
NetSpend also offers a FeeAdvantage Plan, where, for $9.95 per month, PIN purchases are free. And if you start depositing $500+ monthly to your account, you qualify for the NetSpend Premier FeeAdvantage Plan, which works the same way as the FeeAdvantage Plan but costs only $5 per month. Whatever you choose, be sure to pay close attention to the fees you have to pay as you work your way towards the rewards. A reward doesn't look so good when you have to pay big bucks in fees just to get it.
For more information on NetSpend's purchase plans, click here.
For more information on the NetSpend rewards program, click here.

The Social Network
Like its competitors, the AchieveCard is set up in a way that you can probably recite in your sleep at this point. Reward points are earned by using the card for purchases. What's unique, though, is that the bank incorporates social media into its point structure. In other words, you can earn points by going on Facebook and championing the card.
The following table explains the AchievePoints program; it can also be found here.
How do I get AchievePoints?
How many?
Tips:
Make Purchases
Credit Purchases (Signature)
3 points for every $1 spent
To earn the most points, always select CREDIT instead of DEBIT at the register. It's that easy!
Debit Purchases (PIN)
1 point for every $1 spent
Monthly Bonuses
*Bonus Points are awarded on the 5th of each month, for the previous month's activity
Load at least $1,000
1,000 Bonus Points
This is DOUBLED if you load with Direct Deposit.Ex: Direct Deposit $1,000 = 2,000 bonus points!
Make at least 30 purchases
1,000 Bonus Points
The more you buy, the more points you get… Aim to use your card at least once per day!
Keep your account in good standing
Up to 10,000 Bonus Points
You pay your monthly maintenance fee, we give you a bonus! 1,000 points your first month, 2,000 points your 2nd month…capped at 10,000 bonus per month after month 10.
Extras
Facebook "Like"
5 points for every item you click the "Like" button
This is one of the EASIEST ways to earn points! Simply visit the AchieveRewards website, click on an Auction or Sweepstakes Item and Click "Like" or "Share!" You may only like/share each item once, but new items are posted EVERY DAY!
Facebook "Share"
10 points for every item you "Share" on Facebook
Smarty Pants
When it comes to the kind of fees that can really eat into your rewards, SmartyPig's MasterCard Cash Rewards Card has some real advantages. Yes, there is an initial one-time $9.95 charge for the card. But after that, all PIN and POS signature purchase transactions are free. ATM transactions still have fees, but there are no monthly fees AND NO purchase transaction fees.
You have to opt-in to SmartyPig's rewards program but once you do you will receive an exclusive, reloadable card and can use it everywhere MasterCard is accepted. The reward: SmartyPig makes it very simple and gives you a flat 1% back on all purchases. You can deposit the cash boost into a SmartyPig goal – which allows you to put away money for a specific goal – or keep it on your card. For more information about the SmartyPig savings program, see the Smarty Pig overview page.