Reports Show Bank Customers Need More Protection From Debit Card Overdraft Fees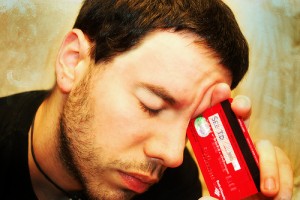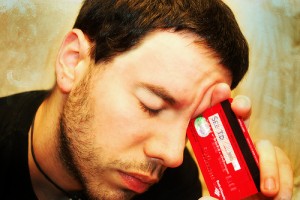 A report released this week by the Consumer Financial Protection Bureau shows bank customers need more protection from debit card overdraft fees.  The report focuses on overdraft fees banks charge customers when they overdraw their checking account with a debit or ATM card.
Before mid-2010, when customers didn't have enough money on their checking account to cover transactions, most banks would allow the purchase to go through and charge an overdraft fee.  This would result in multiple overdraft fees for the customer.  In 2009, the Federal Reserve adopted a new rule that prohibited banks from charging overdraft fees unless customers opted into an overdraft program in advance.
The CFPB study found that not only did a large number of customers sign up for overdraft protection, but they continued to rack up fees.  The study also found customers who had been charged overdraft fees before the opt-in rule were more likely to opt in than those who had not been hit with overdrafts.  It also showed the more overdraft charges they had incurred before the rule, the more likely they were to opt in.  Customers who incurred at least one overdraft or bounced check fee in 2011 paid an average of $225 in overdraft fees that year.
Banks say overdraft protection is a service some customers want and are willing to pay for.  Consumer groups say banks are luring customers into the program with confusing disclosures and marketing pitches.  "So-called 'overdraft protection' programs are really just a way for banks to bilk their most vulnerable customers with costly fees," Consumers Union says in a press release.
"We need to determine whether banks and credit unions are causing the kind of consumer harm that the federal consumer protections laws are designed to prevent," said CFPB Director Richard Cordray.
Consumers Union says the report "underscores the need for new reforms to protect customers from unfair checking account overdraft programs."  It urges the bureau and other federal regulators to simplify disclosures of overdraft policies, require that overdraft fees be reasonable and proportional to the financial institution's cost, limit the number of overdraft fees that can be charged per day and year and prohibit banks from processing daily transactions in a way that maximizes fees.  A bill sponsored by Rep. Carolyn Maloney, D-N.Y, would do many of those things including limiting fees o one per month and six per year.
For more information on the CFPB Study of Overdraft Programs, visit:  http://files.consumerfinance.gov/f/201306_cfpb_whitepaper_overdraft-practices.pdf
For more information on this article, visit:  http://blog.sfgate.com/pender/2013/06/11/bank-customers-still-racking-up-debit-card-overdraft-fees-report-says/