Prepaid Debit Cards Increasingly Popular As Checking Account Alternatives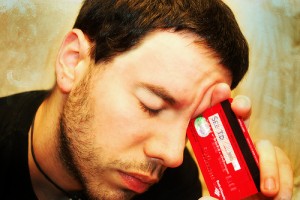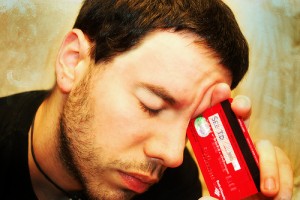 It's an irresistible headline. "Why a guy making $100,000 a year can't get a bank account," was the provocative title to a recent intriguing story by Danielle Douglas in The Washington Post.
In it, Douglas describes how a Kansas City software engineer, Zikomo Fields, pulls in six figures annually yet has to rely on an American Express Bluebird card, a checking account alternative, to handle his finances. It's not the well-paid tech professional's first choice, either, but the checking account alternative is his best option after being turned down by credit unions and banks, including Bank of America.
According to Douglas, this odd situation of a well-heeled, seemingly desirable customer being forced to resort to a checking account alternative financial product usually associated with low-income Americans is the result of the screening process banks use to weed out risky consumers. In the case of Fields, it all comes down to his inclusion in a database called ChexSystems. "Thousands of banks and credit unions screen would-be customers through databases like ChexSystems that document repeated overdrafts, bounced checks, unpaid balances and other behavior that could signal fraud," writes Douglas.
To be sure, Fields admits that he has a blemished financial record. Working as a contractor in the past meant there was a time when Fields had to overdraw his US Bank account in order to pay bills. Although he eventually was able to pay off what he owed, Fields has discovered the hard way that his name is still very much on what amounts to a financial no-fly list. As is the case with dings to your credit report, it takes a full seven years for someone's past financial black marks to be removed from databases like ChexSystems.
There are a few results of this blunt approach to assessing the potential risk of new customers. For banks, it means that they are potentially missing out on a customer who might use their services to buy a home or a car. Potentially more consequentially, it also may cause even more consumers to flee traditional banks. Already, low-fee non-traditional financial products like the Bluebird card and prepaid cards like Chase Liquid are making it easy for customers who can't qualify for a credit or debit card to handle their financial transactions.
As banks turn away more perfectly good customers simply because their screening process is lazy, that trend will likely only continue.