Paying to Get Paid: Employee Costs with Employer Prepaid Card Programs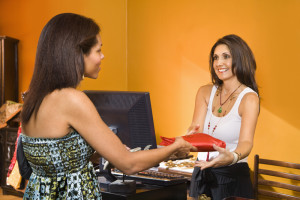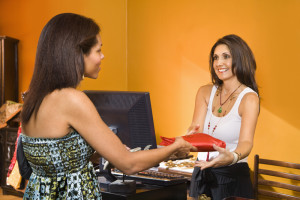 One of the most common messages you'll hear about prepaid debit cards these days – including here on this very site – is that they have changed significantly in recent times. In the past, prepaid debit cards were considered suitable only for millions of so-called "unbanked" Americans, those whose credit wasn't good enough to qualify them for a traditional checking account or credit card. For a variety of reasons, however, the demand for prepaid debit cards has shifted decidedly toward mainstream consumers.
This has been a good thing both for existing prepaid debit card customers and newcomers because increased demand has prompted large financial players like Wells Fargo, JP Morgan Chase and American Express to jump into the market. Long derided for excessive fees targeted at the most financially vulnerable Americans, prepaid debit cards as a category have certainly improved thanks to increased competition – fees are generally lower and more competitive, and some card issuers even offer consumer protection in the event a card is lost or stolen. Taken together, these developments have spawned some favorable press coverage.
But by no means is all of the attention glowing. In late June and early July of 2013, thanks largely to a lengthy story in The New York Times, the practice of paying worker wages via a prepaid debit card has come under increased scrutiny. According to the report in the Times – and subsequent coverage in and Businessweek – large employers including Wal-Mart Stores, McDonald's and Time Warner Cable are eschewing traditional paper paychecks and direct deposit in favor of paying wages on prepaid debit cards. The article in the Times, written by reporters Jessica Silver-Greenberg and Stephanie Clifford, quoted numerous workers, some earning minimum wage, who complained that excessive fees were eating into their already low wages. Additionally, workers interviewed said that they were not given the option to receive either a paper check or direct deposit.
The reason some large employers have embraced prepaid debit cards as a way to pay workers is simple. It saves them money. Time Magazine, citing a calculation done on Visa's payroll card , reported that a company with 250 employees getting paid every other week could save $10,600 annually in payroll processing costs by using prepaid cards.
This spate of attention has already spawned an investigation. In early July New York Attorney General Eric Schneiderman initiated an inquiry into 20 companies that may be routinely using prepaid debit cards to pay their employees; a practice that has to receive written employee consent. Businessweek quoted a letter Schneiderman's office sent to the companies. "We are concerned about excessive or insufficiently disclosed fees which may unduly reduce employees' take-home pay."