Paying For New Health Plans With A Prepaid Debit Card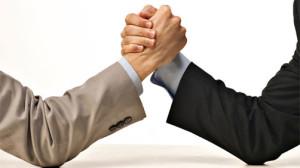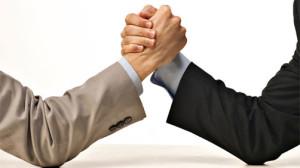 The Benefits and Pitfalls of Paying for Obamacare with a Prepaid Debit Card
By Lucy Lazarony
You'll be able to pay for new health insurance exchanges with a prepaid debit card.  A new rule released by the Department of Health and Human Services last month requires insurers participating in new health-insurance exchanges to accept payments from consumers by prepaid debit cards, cashier's checks, money orders, paper checks and bank-account transfers.
"The HHS rule just means that people without checking accounts can pay for exchange health insurance plans by getting a prepaid card," says Linda Sherry, director of National Priorities for Consumer Action. "Several different forms of payment will be accepted by the exchanges, including prepaid cards, cashier's checks, money orders, paper checks and bank-account transfers."
The exchanges are part of a new health insurance marketplace under the Affordable Care Act, also known as Obamacare. The marketplace is set to open on Oct. 1, when plan and pricing information will be made available to consumers and open enrollment begins, according to HealthCare.gov.
Insurance coverage is set to begin on Jan. 1, 2014 and the open enrollment period extends all the way to March 31, 2014, according to HealthCare.gov.
The addition of prepaid cards as a payment option make these new health plans more "convenient" to consumers without bank accounts, Sherry says. "Otherwise, an unbanked person would have to stand in line for a money order or cashier's checks each month or quarter to pay for them," Sherry says.
Another advantage of paying for health care with a prepaid debit card is having an online record of payments and insurance for tax credits on insurance premiums, says Jeanne Hogarth, vice president of policy at the Center for Financial Services Innovation. "You might want to be careful of the card you choose so you can view it online," Hogarth says.
A study from Jackson Hewitt estimates that more than one in four uninsured Americans — about 8.5 million people — who would be eligible for Affordable Care Act tax credits on insurance premiums, do not have a checking account.
When shopping for a prepaid debit card to pay for health care, take a close look at the fee structure of each card, advises Judith Rinearson, chair of the government relations working group of the Network Branded Prepaid Card Association.
"Keep in mind that general use or general purpose prepaid cards often come in two different models. Some come with a monthly fee – similar to a monthly fee that might be charged by a bank for a bank account. Those fees are often less if the cardholder signs up for direct deposit of their wages or salary. If you anticipate using the card a lot, going for a card with a flat monthly fee model may save the most money," Rinearson says.
"The other model, often called "pay as you go," does not have a monthly fee, but instead charge fees every time the card is used – such as a fee when the card is used to make a purchase or to make an ATM withdrawal. For those who intend to use the card only occasionally – perhaps for their monthly health insurance premium payment – this may be a better option."
Rinearson also recommends choosing a prepaid debit card with free balance inquiries and text messaging. "Personally, I like cards that provide free balance inquiries and access to online transaction data and text messaging," Rinearson says. "And fortunately, I have found the majority of cards out there routinely do provide such services for free."
Here's a short checklist from Rinearson for choosing a prepaid debit card:
• Reasonable fees
• Easy to access balance and transaction information
• Access to cash not just at ATMs (where a fee is often charged) but also at the point of sale (where "cash-back" is often free of charge)
• Protection against lost or stolen cards or unauthorized transactions