Oakland Issues Hybrid ID – Prepaid Debit Cards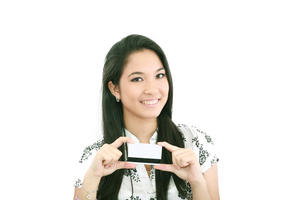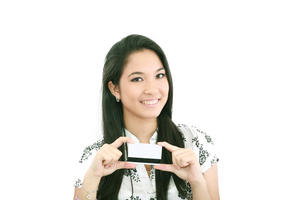 by Shane Tripcony
From a municipal public policy standpoint, Oakland, California's decision earlier this year to issue identification cards that also act as prepaid debit cards was hailed by some as a double play. For one thing, the decision by Oakland officials to make ID cards bearing a person's photo, name, address and signature available was a way to provide citizens, both legal and illegal, a route to utilize local government resources, like museums and libraries. In providing this kind of ID card, which can't be used in lieu of a driver's license or for air travel, Oakland was following the lead of other cities, such as nearby San Francisco and New Haven, Connecticut.
But according to a recent article on Governing Magazine's blog, Oakland is the first city in the nation to provide an option for the users of the municipal ID card to also use them as a prepaid debit card. According to the article by J.B. Wogan, the reason Oakland chose to do this is because of a desire to encourage more low-income residents – typically the segment of the population that does not already have an ID – to have access to traditional banking services. Often, citizens who don't have bank accounts rely on expensive check-cashing and payday lenders for their financial service needs.
The Oakland initiative adding a prepaid debit card function to municipal IDs is attractive enough that about 2,000 citizens have already gotten them and cities like Los Angeles and New Haven are considering rolling out their own programs. But not everyone is a fan of the type of prepaid card Oakland makes available to its citizens. In particular, the city is being criticized for what some see as the excessive fees associated with the card. To get the ID, citizens have to pay a flat $15 fee. Once the prepaid debit card function is enabled, users pay a wide range of other fees, including a monthly service fee of $2.99, a point of sale charge of $0.75, $1.50 for in-network ATM cash withdrawals and $2.99 for customer service assistance.
While these fees are not uncommon in the realm of prepaid debit cards, critics argue that Oakland can and should do better. In an open letter to the National League of Cities, Michelle Jun, a senior attorney with Consumers Union, the policy and advocacy arm of Consumer Reports, expressed concern that city-issued prepaid cards weren't offering citizens the best possible deal. "We believe that given the position of a municipality as a trusted entity, cities have the added responsibility of providing the most consumer friendly financial products and services," writes Jun. "We believe the government and other public entities that choose to link a prepaid card option to any card or service provided by a municipality should provide its citizens with an opportunity to access a product or service that is fairly priced and provides the best value to the user."
As Wogan points out in his blog, Oakland's fees are lower-than-average, according to a study done last year by the Pew Charitable Trusts. Still, according to Jun and others, cities issuing prepaid debit cards should ensure that they have as low fees as possible and provide as much protection against loss or fraud as is feasible.