Nine Tips for Avoiding Fees on Prepaid Cards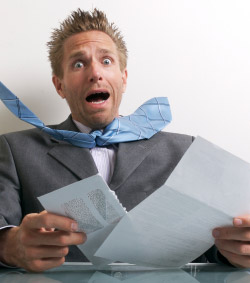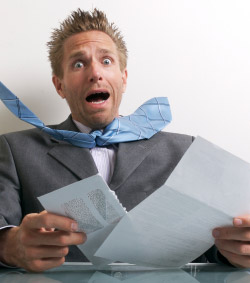 Fees are inevitable with prepaid debit cards. But there's much you can do to keep them low.
By Lucy Lazarony
To get the most value out of a prepaid debit card, you'll want to avoid and minimize all the fees that you possibly can.
"You want to understand the fee structure of the card," says Jeanne Hogarth, Vice President of Policy, at the Center for Financial Services Innovation.  "Are there fees to do balance inquiries? Doing things online generally should be free. If you need to talk to a real live person, can you do that and is there a fee?"
Monthly maintenance, transaction and reload fees are at the top of the list of prepaid card fees that you will want to avoid, according to Linda Sherry, Director of National Priorities for Consumer Action.
Sherry suggests these nine tips for avoiding fees on prepaid debit cards:
1)   Setting up direct deposit for your paycheck or other monthly income to avoid prepaid card monthly maintenance and transaction fees.
2)   Loading a certain amount onto your card each month.
3)   Maintaining a minimum balance on the card.
4)   Getting cash back when making a purchase at a grocery store or other retailer, instead of paying an ATM fee.
5)   Checking your balance by whichever method is free. (It's very common to encounter a charge to check your balance at an ATM. Avoid card issuers that charge a fee to check your balance online or using an automated phone help line).
6)   Loading by whichever method is free (if there is one).
7)   Making transactions using whichever method is free (if either PIN or signature transactions are free).
8)   Avoiding transactions that go over your balance.
9)   Using automated "help" rather than a live customer service representative, if your issuer charges you for this, and viewing your statement online rather than getting a paper copy.
Once you've avoided all the fees on a prepaid card that you can, the next step is minimizing the fees you are required to pay for using the card.
"Scrutinize fees that are mandatory and cannot be avoided," Sherry advises. "For example, a few cards offer fee-free transactions while others waive certain fees when you maintain a minimum balance or use direct deposit."
And you may be able to avoid monthly fees because of how often you use a prepaid debit card, Hogarth says.
"Some cards even have no monthly fees but you have to use it five times a month," Hogarth advises.
And if you like withdrawing cash at ATMs, Sherry recommends using network ATMs because "even if there is a fee, it will be less expensive than using an out-of-network ATM."
A prepaid card issuer's website may be the best source of information for a card's fee information, according to Sherry.
"Fee disclosures may appear on the card packaging, but the card issuer's website will probably be your best source of complete information," Sherry says.
Digging through the fee information for prepaid cards could take some time. This fee list from Sherry provides definitions of 17 fees charged by prepaid card issuers.
"Unfortunately, there's no law that requires a standard fee chart for prepaid cards but some issuers are more upfront about their fees than others," Sherry says. "Before you buy a card, look for a prepaid card where the issuer discloses all the fees clearly. When you've narrowed down your options, calculate your monthly cost for each card based on how you expect to use it."