New BlueBird Prepaid Debit Card Now Offering Checks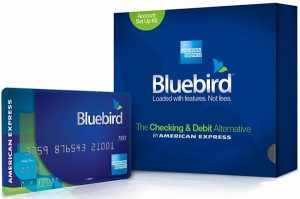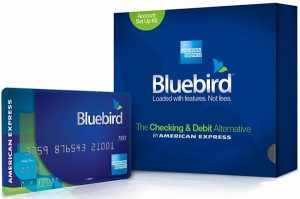 Since American Express launched the BlueBird Prepaid Debit Card, it has offered a fabulous product for the unbanked.  Starting out as a prepaid American Express debit card, it serves many of the same functions of an online checking account.  Working in concert with WalMart, users can load deposits free of charge, make ATM withdrawals, use online billpay, track spending and set limits, all without the extra fees banks often charge.
Adding even more benefits to their product, BlueBirds now offer its users the ability to order physical checks right from their online account.  Though the website shows fees associated with ordering physical check, checks are actually free until May 21st.  Shipping is also free.  With this new move, American Express has effectively turned 4,000 WalMart stores into bank literal branches.
In some ways, the BlueBird is actually better than a traditional checking account without the extra fees piled on since the passage of Dodd Frank Financial Reform Bill.  According to American Banker, "American Express (AXP) has just given its checking account alternative, BlueBird, more bank-like checking account features.  It has added FDIC insurance, increased the amount of money a customer can place in an account and added physical checkbooks.  The New York credit card company said Bluebird customers who can already deposit checks by snapping a picture from their smartphones, electronically pays billers and send cash to friends, can now place up to $100,000 in an account at any one time."  Funds received from BlueBird are moved to Wells Fargo within 24hrs, allowing the funds to be protected via FDIC insurance coverage.
For more information on the American Express BlueBird Prepaid Debit Card, visit www.bluebird.com.
For more from this author visit:  Tameka Riley's Author Page