Mossy Oak Announces New Prepaid Debit Card Exclusively at Walmart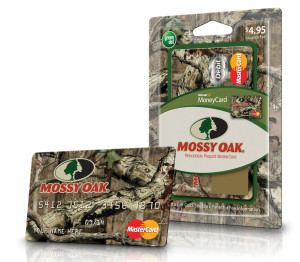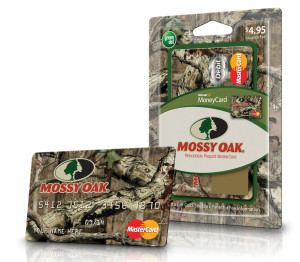 By Shane Tripcony
In December 2012, the Mossy Oak Walmart MoneyCard made its debut at nearly 2,000 participating Walmart stores nationwide. The prepaid Debit MasterCard is issued by GE Capital Retail bank with program management provided by Green Dot Corporation. The Mossy Oak card is reloadable and helps users manage their money conveniently and safely without the worry of overdraft fees or penalties. The card does not require a credit check or bank account and can be used anywhere Debit MasterCard ® is accepted. Reloading is easy, with cash and checks at Walmart stores or online at walmartmoneycard.com.
Debuting during hunting season, the Mossy Oak Card, features the Break-Up Infinity ® camouflage design. The Cards can be found on sale at participating stores in the Walmart MoneyCenter, in the check-out lanes, as well as in the hunting section of Walmart participating stores.
"It makes perfect sense, with all the offerings Walmart has for hunters and outdoors enthusiasts, that there is a Mossy Oak camouflage card option," said Chris Paradise, Senior Vice President/Chief Sales Officer at Mossy Oak. "Walmart produces many specialty cards and now there's one for hunters!"
Mossy Oak is owned and operated under its parent company, Haas Outdoors, Inc. The mossy oak patterns can be found on a multitude of products worldwide. Green Dot is a publicly traded bank holding company primarily regulated by the Board of Governors of the Federal Reserve System. For more information on Green Dot, visit www.greendot.com. For more information about the Mossy Oak Walmart MoneyCard, please visit: http://ir.greendot.com/phoenix.zhtml?c=235286&p=irol-newsArticle_print&ID=1767474&highlight=