It's All In The Details: Reading the Fine Print of Prepaid Debit Card Agreements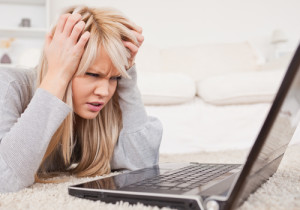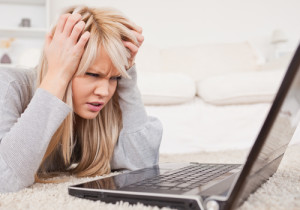 It can be a pain, but poring over a prepaid debit card agreement can save you money.
By Lucy Lazarony
There's a reason you don't find prepaid debit cardholder agreements on anybody's list of fun, summer reading. Making sense of a cardholder agreement for a prepaid debit card can be about as easy as putting together an IKEA dining room table using instructions written in Swahili. "Every one that I've seen is a little different and full of legalese," says Liz Weston, personal finance expert and author of "The 10 Commandments of Money: Survive and Thrive in the New Economy."
The best way to make sense of the jargon-packed contract between you and the company issuing a prepaid card is to understand what you're looking for. Which means that you first need to focus on how you plan to use the card. Will you be getting a lot of cash out at ATMs? Will you be using the card to shop at different merchants, to pay bills or to shop online?
"Take a few minutes and think about how you are going to use it," Weston advises. "How am I going to get cash onto it and out of it? These cards are typically fee-heavy and you want to figure out which fees are really important and minimize them for the way you use the card."
Once you know how you plan to use the card, take a look at the fee schedule detailed in the cardholder agreement. What kind of fees will you pay for the way you plan to use the card the most?
"When it comes to prepaid debit cardholder agreements it really begins and ends with the fee schedule," says John Ulzheimer, president of consumer education for SmartCredit.com. "Some prepaid debit cards are loaded with fees and understanding where and how much you'll pay is step one to avoiding or minimizing them. Also, there are some better prepaid options that don't have a ton of fees, and a review of the cardholder agreement will help you comparison shop."
Here are some key questions to ask when deciphering a prepaid card agreement.
How much will it cost me to open the account?  An activation fee, an opening fee, an initial load fee and set-up fee are types of fees that card issuers might charge when a consumer opens a prepaid card account, according to a Consumer Action study of prepaid cards. And there may be a one-time purchase fee for buying the card at a retail location.
How will I load money on the card? You can load money on a prepaid card in person, online, by wire transfer or by direct deposit. What types of load fees does a card issuer charge? A monthly maintenance fee of up to $10 a month may be waived if you set up direct deposit, according to Consumer Action.
How and how often will I get cash from the card? You can withdraw cash from a prepaid card at a bank, agent location or ATM. If you plan on withdrawing cash at an ATM, opt for a prepaid card that offers free withdrawals at a participating network of ATM locations near you or a card that provides several, free ATM withdrawals per month.
How will I check my card balance? With a prepaid card, you can check your balance at an ATM, by accessing your account online, calling customer service or receiving a paper statement. Watch out for fees. You may pay a fee of $2 for checking a prepaid card's balance at an ATM. And Ulzheimer recommends avoiding cards that charge fees for paper statements and for calling customer service. "Paper statement fees and customer service fees are what I call "slap in the face" fees," Ulzheimer says.
What happens if my card is lost or stolen? In most cases, if you have registered a prepaid card with the issuer, you can recover the full balance when you report a card is lost or stolen. "Zero liability protection that comes with a (prepaid) card isn't guaranteed by law. It's all voluntary and you really want to understand that," says Linda Sherry, director of national priorities for Consumer Action.
And some prepaid cards charge fees for replacing lost and stolen cards.
What happens if I have a dispute with a merchant over a purchase I made with a prepaid card? As with a lost or stolen prepaid card, you don't have the legal protections under federal law that you would have with a credit card or a debit card that is linked to a bank account. Whatever merchant dispute assistance available from a prepaid card issuer is voluntary.
"Federal law hasn't caught up. You don't have the same protections with these cards," Weston says. "If you have a dispute with a merchant does it cost you money to get help?"