A Prepaid What? A Guide to Prepaid Debit Cards for 2013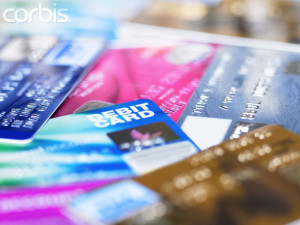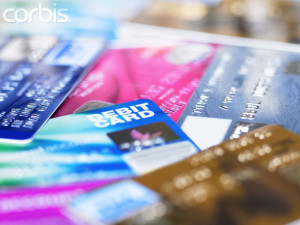 A Prepaid What?
Sure, it's a piece of plastic, but prepaid debit cards don't work like credit or debit cards. Understanding how they differ is key to deciding which prepaid card, if any, to choose  
She spoke with the sort of breathless enthusiasm of someone who had just discovered gold, or at least a sure-fire way to get toddlers to sleep through the night. Recently, a co-worker told me she uses prepaid debit cards to manage her family's spending. The result: she and her husband saved more than $2,000 in just under two months.
Sounds pretty good, possibly too good? Well, yes and it depends. Over the past few years prepaid debit cards have burst onto the scene in the already crowded consumer financial services universe. Indeed, banking behemoths like JPMorgan Chase & Company and Wells Fargo – not to mention celebrities like music impresario Russell Simmons – have all put their very recognizable names behind prepaid debit cards. The influence of big banks and celebrities had particular sway in boosting the prepaid debit card industry because there were a lot of people in need of plastic. "With the credit crunch beginning to take shape 5 years ago a few companies saw an opportunity to fill a growing desire for consumers to transact using plastic despite not being able to get traditional unsecured credit cards," says John Ulzheimer, President of Consumer Education at SmartCredit.com.
In the past, prepaid debit cards were fringe offerings, appealing to those who, thanks to a recent bankruptcy or divorce, had the sort of finances that made it difficult or impossible to obtain a traditional credit card from Visa or MasterCard.
But as prepaid debit cards have been embraced by the most mainstream of financial services companies, it's no big surprise that the pitch to get one is not meant to appeal to those on the financial margins. Rather, the companies offering cards tout a variety of benefits to using them, arguing that they are safer than carrying around wads of cash and a convenient and powerful tool to keep spending in check. In fact, the ability to do just that is hardwired into the design of prepaid cards. Whether provided by Russell Simmons or Wells Fargo, these cards operate a lot like a gift card from Walmart or Chipotle: if you fund it with $100, you have $100 to spend – there's none of the overdraft protections or sky-high credit ceilings that can so easily thwart even the best intentioned budget.
But that's not to say that all prepaid debit cards are created equal. Far from it, actually. Navigating the prepaid card landscape is neither easy nor intuitive. Fine print about the sorts of fees that can make an otherwise attractive sounding card a complete dud is not always easy to find, let alone understand. And with a multitude of prepaid debit cards on the market, having the tools to decipher how one is different from the next is an extremely important first step in deciding which card to choose. Reading this guide is a great start on the road to becoming a savvy shopper. After you're done here, check out our reviews and rankings of the current crop of prepaid cards. At BestPrepaidDebitCards.com, our goal is to help you find the card that best matches your individual needs, and to save you some money along the way. Let's get started.
A Roiling Sea of Fees and Jargon
Do you know what a card loading fee is? Any idea what a monthly service charge is all about? Of course you don't, you have a life. But here's the unfortunate reality: unless you learn to speak the language of prepaid debit cards, the likelihood that you'll get socked with a lot of unnecessary fees goes way up. Think of it as walking into a Parisian café and not speaking a word of French. Any chance you'll get what you want?
And really, in the same way that savvy investors are maniacal about either eliminating or gutting as many fees as they possibly can, so too should anyone considering a prepaid card. While it is true that most prepaid card issuers charge $5 to create your account, a fee that is reasonable given that they do have to issue a card and establish an account, there are a host of other charges to review as carefully as you possibly can. Use your Internet resources, and compare monthly fees along with so-called hidden or junk fees, including membership, inactivity and maintenance charges.
Here is a good list of the terms you absolutely need to know:
·         Application fee — to set up your account and to cover the expenses associated with printing your card.
·         Monthly service charge — may entitle you to certain services such as a toll-free helpline or on-line and on-demand statement service for tracking spending.
·         Card loading fee — to load more cash onto your prepaid card. This may vary depending on how you add money to your account. For instance, if  you load funds onto your card from a bank account, you may be charged a fee by your bank.
·         ATM withdrawal fee — a charge for withdrawing money. A higher charge may apply when withdrawing money from ATMs abroad.
·         Purchase or per transaction fees — you may be charged for each transaction, and certain types of transactions cost more than others.
·         Inactivity fees — for those periods when no transactions occur, some prepaid cards charge a maintenance fee for keeping your account open.
Source:  Maestrocard.com
Red Alert:  Be especially mindful of inactivity fees since any balance left can be eaten up while you're off living your life and not using your card for extended periods; these are not like bank accounts that merrily earn interest while left unattended.
All Applications Welcome
One of the factors behind the proliferation of prepaid cards is the fact that providers don't run credit checks on applicants. Remember, these aren't credit cards, so there's no need for card issuers to break their necks to determine whether you'll pay you're your debts. Therefore, "applications" serve primarily to verify customers' identities and residence information, so be sure you have a driver's license or state-issued ID on hand when you apply. A temporary prepaid card is provided upon payment of applicable fees. Your permanent card will be mailed to you in a week or so.
Minimum Age for Cardholders
In all 50 states, the minimum age to vote is 18 and you have to be at least 21 to purchase alcohol. Not so with prepaid cards, where age limits vary depending on the card issuer. While most require applicants to be at least 18, there are other products catering to a youth audience, such as BillMyParents and the PAYjr Visa Buxx card.
Lost In The Mail
In most cases, your cardholder agreement spells out what to do if your permanent card fails to arrive by mail.  Be sure to read this fine print and ask questions if things are unclear.  Follow instructions exactly when contacting your prepaid account provider.
Time To Reload
Loading money on a prepaid card is simple: Visit one of the provider locations and pay the applicable loading fee (in some cases, loading is free), and you are all set. Some rules and limits may apply regarding the maximum amount you can place on your card in a single day, week or month.  In many cases, you can arrange for direct deposit of your paycheck or benefits by completing a form.  Most forms can be downloaded and printed for mailing or, even easier, completed online.
Is This Company Legit?
One of the most challenging problems associated with prepaid cards is avoiding fraudulent companies. We suggest looking for prepaid card reviews by former and current cardholders, as well as checking to see if there have been any complaints filed with state and local law enforcement agencies. You can also check with the Better Business Bureau and consumer protection organizations online. Also, when applying for a card, check your browser's security notifications.  Typically, you will see a lock icon to denote that the transaction is secure, and you may see an "s" on the end of the traditional "http", noting that you're on a secure site (it will look like this in the URL: https://).
The fact that large financial institutions will likely be a benefit to prepaid debit card consumers, argues Ulzheimer, because it will train more attention on the industry. "I think the entry of Chase and Amex is a good thing for consumers because consumer groups, the media and certainly the CFPB (Consumer Financial Protection Bureau) pay close attention to how they treat customers," he says. "The Amex Bluebird card became best of breed overnight with their very limited fee structure and reload arrangement with Walmart. Having said that, they're still more expensive than no fee credit cards and properly managed checking accounts."
You Snooze, You Really Lose
If you lose your card, don't go do a load of laundry or settle in to finally watch that season of "The Sopranos" that you missed. Contact your card issuer immediately. Terms vary, but if you can manage to call before any transactions are reported, you likely won't be liable for any charges. If you report the loss or theft of your card within 2 days, the most you are on the hook for is $50. But if you wait longer than 2 days, the amount goes up substantially, to as much as $500.
Full Disclosure
We have no secrets here at BestPrepaidDebitCards.com. So in an effort to be completely transparent about our interactions with the issuers of prepaid debit cards, we hope you'll read a bit about our business model. We are what is known as an affiliate marketing site – another little bit of jargon for you – which means that, like other sites, we include links to prepaid card applications throughout the site. Of course, in exchange for doing this we earn revenue from the companies that want you to sign up for their cards. The placement on the site of this so-called "sponsored content" depends on how much a company is willing to pay; the more prominent, popular spots on the site cost more.
But you can be absolutely assured of this: such affiliations do not mean that we offer anything but unvarnished and objective information here at BestPrepaidDebitCards.com. What it does mean is that when you click on an offer and successfully apply for a card, it helps to support this website and the content we provide.  Even though we do receive compensation from our site sponsors, we aim to deliver dependable and unbiased reviews of cards and their features. The best way to find the right card for you is to check the fees and find the card that suits your spending patterns. Don't apply for a card just because it receives five stars, or whatever the rating may be. Simply use the information gained from comparison sites to help you make an informed decision.
Regardless of which provider you choose for your prepaid card, the goal is to develop better money-management skills and perhaps even self-control over your spending. I believe a prepaid card can be a wise choice.
If you have further questions and comments, feel free to post them here on our website, and be sure to tell your friends and family members about BestPrepaidDebitCards.com.
Links in this article:
RushCard – http://www.Rushcard.com
BillMyParents – https://www.billmyparents.com/
PAYjr. Visa Buxx – http://www.payjr.com/