Green Dot and Walmart Expand Prepaid Partnership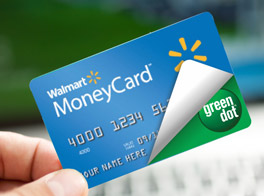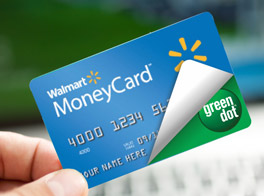 Six new Walmart MoneyCard prepaid debit cards are announced as the retailer expands its partnership with Green Dot
by Chris Warren
Just how well, or poorly, Green Dot Corporation, a leading supplier of prepaid debit cards, would fare in its latest quarterly earnings report was the source of considerable disagreement. In the weeks leading up to the company's third quarter earnings announcement on Halloween, one Wall Street analyst covering the company downgraded his rating, saying that increased competition in the prepaid space from powerful entities like American Express would hurt Green Dot. Then, just days before Green Dot unveiled its earnings, another analyst pooh-poohed concerns that competition would scuttle Green Dot and elevated his rating.
It's unlikely that the actual earnings announcement by Green Dot will end the debate. Still, it would be hard to say that Green Dot is exactly wilting under the pressure of increased competition. Indeed, the company reported third quarter revenue of $136 million, an increase of 3 percent from the same quarter in 2012. But the picture wasn't entirely rosy. Higher company expenses meant that Green Dot's net income fell from $9.6 million in the third quarter of 2012 to $6.1 million this year, a drop of 36 percent.
Green Dot CEO Steve Streit said the results bode well for the future. "We feel very good about the future prospects for our company and believe we are well-positioned to return to double digit revenue growth as we look towards 2014," he said.
One reason Streit is optimistic about Green Dot's future is because on the same day as it revealed its third quarter earnings it also announced that it was expanding its partnership with Walmart. In the past Green Dot Bank issued three versions of the Walmart MoneyCard – the Basic, Plus and Preferred cards – each of which varied in the sorts of features they offered and in their costs.
Now, thanks to its expanded collaboration with Green Dot, Walmart is offering a selection of new cards, each of which cost either $5 or $4.95 to purchase. Among the new choices are a "create your own" prepaid Visa, which allows cardholders to customize their card with a personal photograph. Other new cards are geared to NASCAR and NFL fans as well as outdoorsmen. The NASCAR prepaid Visas allow customers to choose between photos of Kasey Kahne, Danica Patrick, Tony Stewart, Jeff Gordon and Dale Earnhardt, Jr. NFL fans can have their cards emblazoned with one of 12 teams (more to come later) and the so-called Mossy Oak prepaid MasterCard gives its users special deals throughout hunting season.