Girl Scouts Embrace Prepaid Cards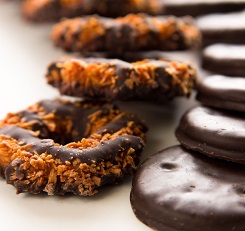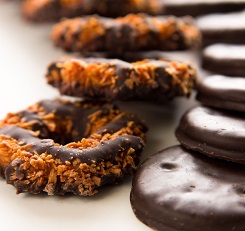 A Girl Scouts chapter strikes a deal with prepaid card company, SpendSmart Payments.
by Chris Warren
Thin Mints, Samoas, Tagalongs and Lemonades are definitely not financial terms. Yet the truth is that, aside from fundraising, one of the main reasons Girl Scouts from across the country sell these and other varieties of cookies is to learn something about money management and running a business. Think about it: Successfully selling hundreds or thousands of cookies requires smart marketing and sales strategies, wise inventory management as well as record keeping and order tracking.
While involvement with the organization's sprawling cookie business is certainly one way for young girls to become more financially aware and savvy, one Girl Scouts chapter has gone a step further. In October the Charlotte, North Carolina-based Hornets' Nest chapter announced that it had established a partnership with SpendSmart Payments Co., a financial services outfit and prepaid debit card issuer based in San Diego, California.
According to a recent story in The Kansas City Star, SpendSmart is crafting a financial education program that will be offered starting in January of 2014 to the 16,000 girls in North and South Carolina who make up the Hornets' Nest chapter. With materials designed to appeal to girls from kindergarten through high school, the curriculum being developed by SpendSmart is meant to help girls understand the value of money and credit, as well as learn how to budget and use plastic wisely.
"That last point of emphasis caught my attention," Kansas City Star reporter Steve Rosen wrote. "As part of its partnership, Scouts 13 and older can sign up for the SpendSmart Prepaid MasterCard."
It is understandable why SpendSmart would be eager to become well known by thousands of young girls. The company offers prepaid debit cards specifically designed for teens and parents. Among other features, SpendSmart cards alert parents via text or email whenever a purchase is made, allowing them to monitor how well (or poorly) kids are spending money.
Rosen points out that SpendSmart charges a $3.95 monthly fee, an amount that is both far higher and lower than other prepaid debit cards. He also notes that prepaid cards like those offered by SpendSmart also charge for withdrawing money from an ATM, replacing a card and checking an account balance. "The upshot: Whether it's SpendSmart or some other prepaid debit card, weigh the costs against the services provided and decide on the best deal."
SpendSmart certainly hopes the Girl Scouts like the cards and the information they're offering. The company hopes the deal with the Hornets' Nest chapter is the first of many partnerships with the Girl Scouts.