First Tennessee Bank Introduces Its New Debit Card for UT Vols Fans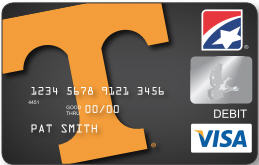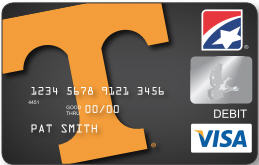 In an announcement on Friday, First Tennessee Bank introduced its new debit card for UT Vols Fans.  First Tennessee Bank, a longtime corporate supporter and the official bank of the University of Tennesse's Vols and Lady Vols, already offers Big Orange checking, with personalized checks.  With the university's strong fan base and the bank's leadership position in the Tennessee market, the two make for a great fit.
"You might use your debit card several times a day," said Pam Fansler, president of the bank's East Region, "so a Vols card gets attention."  The customized debit card features the distinctive big orange "T" allowing University of Tennessee fans to show their colors.  Unlike some debit cards, this one can even be used worldwide.
For those who aren't die hard UT fans, the bank also offers a Memphis Grizzlies and University of Memphis Tigers debit card.
For more information, visit www.firsttennessee.com.