Sing A Song For Financial Literacy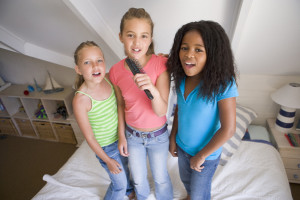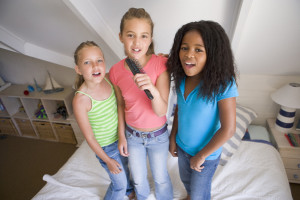 From its origins as a quirky way to raise money to start a business, crowdfunding has quickly become one of the go-to methods for entrepreneurs who need cash to turn their ideas into reality. Crowdfunding has become so sufficiently mainstream that Entrepreneur now has an annual listing of the top 100 crowdfunded companies, which includes a business (Ouya, a video game console maker) that raised a staggering $8.6 million on the crowdfunding site Kickstarter. Now crowdfunding is being tapped to promote financial literacy in young children.
Last month author and entrepreneur, Sam Renick, launched an effort on Indiegogo.com to raise $85,000 to develop an interactive website that uses music to teach kids four and older good financial habits. Renick says the website, which will be called the Dream Big Set Goals Resource Center and will feature the cartoon character Sammy Rabbit, will include videos, activities and games. Renick says that his website, should it get the necessary funding, will be the first to use music to teach young kids good financial habits.
Renick says he was inspired to launch a website designed for young children, at least in part, because of research that underscores the importance of starting financial education very young. Indeed, Renick points to a study released last year by University of Cambridge researchers that concluded that adult money habits are largely formed by the age of seven.  This includes the important ability to delay gratification and plan ahead for purchases.
The website's focus on music as a learning tool is inspired by the effectiveness of campaigns such as Schoolhouse Rock, which used music and animation to teach children about subjects as complicated as how a bill becomes a law. Besides the website, Renick says that if he raises $85,000 he will also distribute 10,000 CDs to kindergarten through third grade classrooms worldwide. With 18 days remaining in the fundraising effort, Renick had raised a little over $1,500.