Experian Reporting Rental Payments on Credit Reports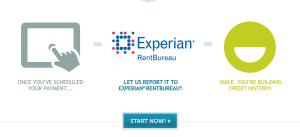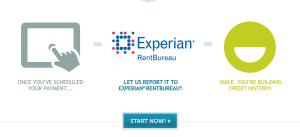 In times past, the only time rental history would show up on a credit report was when a property management company would turn it over for collections.  But in December 2010, that all changed when Experian became the first credit bureau reporting rental payments on consumer credit reports.  Not only is this is great news for the millions of displaced homeowners looking to get back into the housing market, but it also gives consumers the ability to benefit from meeting their monthly obligations on time, instead of penalizing the ones that don't.  This opens up a world of possibilities for millions of consumers seeking to improve their credit rating.
It turns out, renters aren't throwing their money away after all.  Making up a large percentage of the population, renters will now have access to the credit products they deserve by meeting their monthly obligations, not just the ones they take out loans for.  The change will have a positive affect for millions of renters including immigrants, students and displaced homeowners.
Experian collects data electronically from a property management network, rewarding responsible renters and reducing the risks of skips, bad checks, evictions and property damage for landlords and property managers nationwide.
It is unknown if TransUnion or Equifax will follow suit and begin offering rental payments on their reports, but a recent on eHow.com suggests having rental payments added to all three credit reports is as simple asking your landlord or property management company to report them.
For more information on Rent Bureau by Experian, visit http://www.experian.com/rentbureau/rental-payment.html.
For more from this author visit:  Tameka Riley's Author Page