Employers Cannot Mandate Prepaid Cards For Wages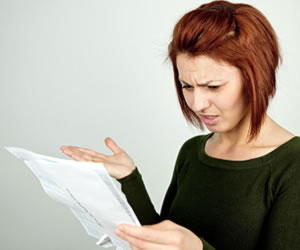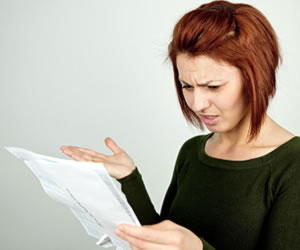 Responding to complaints, the Consumer Financial Protection Bureau (CFPB) issued a reminder to employees that they cannot force workers to accept pay on prepaid debit cards.
by Shane Tripcony
Over the summer the practice of using prepaid debit cards to pay employee salaries garnered a lot of attention, much of it negative. News outlets, The New York Times, Time Magazine and Businessweek, report that employees of large companies such as McDonald's and Time Warner Cable complained that they were being forced to accept wages deposited onto a prepaid debit card. They were not offered the option of a paper check or direct deposit.
Employees, many of them earning minimum wage, argued that payment via prepaid debit card meant they were losing a chunk of their salary to a range of the standard fees associated with prepaid debit cards. In response to the outcry, New York Attorney General, Eric Schneiderman, launched an investigation into rules around the use of prepaid debit cards to pay salaries that were being broken. As part of that effort, Schneiderman requested information from 42 companies doing business in New York – including Sears, Home Depot and Walgreen's – about their use of prepaid cards to meet payroll. "No worker should have to accept a form of payment that reduces take-home pay and leads to hundreds of dollars in fees," Schneiderman told NBC News.
Now Schneiderman is receiving support from the federal government. Last month the Consumer Financial Protection Bureau (CFPB) issued a bulletin reminding employers that they cannot require employees to receive wages on a prepaid debit card. "Today's release warns employers that they cannot mandate that their employees receive wages on a payroll card," CFPB Director Rich Cordray said in a statement. "And for those employees who choose to receive wages on a payroll card, they are entitled to certain federal protections.
In its statement, the CFPB declared that the use of prepaid debit cards to pay wages falls under its jurisdiction under the Electronic Fund Transfer Act and Regulation E. These provisions outline a number of employee protections specific to prepaid debit cards. Among them are written disclosures of all fees related to the cards, access to account history and limited liability in the case of unauthorized use of a card.
In making its declaration concerning employers' use of prepaid debit cards, the CFPB announced its intention to aggressively enforce the rules. "The Bureau intends to use its enforcement authority to stop violations before they grow into systemic problems, maximize remediation to consumers, and deter future violations," reads a statement from the CFPB.