Separate and Unequal – Varying Consumer Protections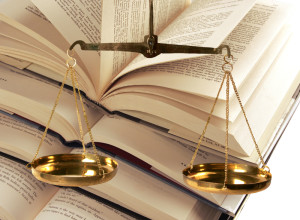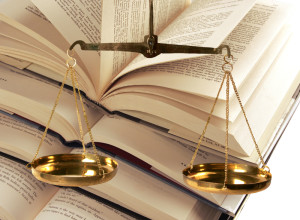 They may look similar but when it comes to consumer protections, credit cards, debit cards and prepaid debit cards are worlds apart. If a credit card or debit card is lost or stolen, you have federal law on your side. Credit cards are protected under the Fair Credit Billing Act and debit cards get coverage from the Electronic Fund Transfer Act.
In sharp contrast, there are no federal consumer protections for prepaid debit cards. "The first thing is what happens if a card is lost or stolen? " asks Michelle Jun, senior attorney at Consumers Union. "There's no federal law that covers prepaid debit cards. It's really up to the program manager." Which is another way of saying that it's up to the company issuing the card what, if any, protections to provide its customers. Indeed, with prepaid debit cards, consumer protections for unauthorized use are voluntary and can be changed or rescinded by the issuer at any time, according to a Consumers Union report.
"It's subject to whatever the company wants to give you," Jun says. "It's determined by whatever the contract says or whatever the customer service rep says and that's pretty important if people are relying on that money to buy groceries." Here's a look at the contrasting consumer protections for credit cards, debit cards and prepaid debit cards.
Credit cards
Credit cards are the gold standard when it comes to consumer safeguards. Thanks to federal law, your liability is limited to just $50 if a credit card is lost or stolen. "When it comes to plastic, credit cards have the best consumer protections," says Beverly Harzog, credit card expert and author of the forthcoming book, "Confessions of a Credit Junkie."
"Consumers who report their card missing before a thief can use it aren't liable for any
charges on their stolen or lost card. But even if you don't report before a thief uses your
card, your loss for any unauthorized charges on your credit card is limited to $50. Many
of the major issuers even offer zero liability protection."
Debit card
There's no blanket answer to what your individual responsibility may be for charges made on a lost or stolen debit card. Under federal law, your liability depends on how quickly you report the theft to your bank.
With a debit card, you aren't liable for any charges if you report it missing before a fraudster can use it," Harzog says. "Now, if you report it missing within two business days, you're only liable for up to $50. If you report the loss after two business days have passed, but before 60 calendar days have passed since your statement was sent to you, you can lose up to $500.
If you allow more than 60 calendar days to go by, you can lose all the money that was taken from your account and from any accounts that were linked to your debit card." Naturally, being vigilant and acting fast matters when it comes to debit cards. To lower your risk of debit card theft, monitor your account carefully. "You can increase your protection against debit card fraud by checking your statements and your online account frequently," Harzog says.
Prepaid debit card
And then there are prepaid debit cards. Perhaps because these products have only relatively recently gained mainstream popularity, consumer protections for a lost or stolen card are voluntary and vary by card issuer. You have way fewer protections on prepaid debit cards compared to a credit card on limits of liability. It all depends on what kind of prepaid card you have and from which vendor, says Mary Ann Campbell, a certified financial planner who teaches personal and family finance at the University of Central Arkansas and runs the web site www.moneymagic.com. Be sure and read the fine print in your contract and check the web site of your provider
.Registering a prepaid card with an issuer may be required to receive a reimbursement if a card is lost or stolen, according to a study of prepaid cards by Consumer Action. Campbell recommends acting quickly if a thief should snatch a prepaid debit card. It's wise to carry your provider's contact information in your phone or have it at home so you can contact them immediately, Campbell says.
Campbell recommends acting quickly if a thief should snatch a prepaid debit card. It's wise to carry your provider's contact information in your phone or have it at home soyou can contact them immediately, Campbell says If you carry your card and contact numbers in your smartphone, be sure and set a password on your phone to protect your information."
Helpful links:
http://www.consumer.ftc.gov/articles/0219-fair-credit-billing
http://www.bestprepaiddebitcards.com/debit-cards/death-taxes-and-lost-or-stolen-debit-cards
http://www.consumer.ftc.gov/articles/0219-fair-credit-billing
http://www.consumer-action.org/downloads/english/prepaid_booklet_straight_line.pdf