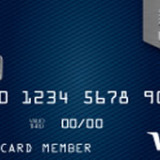 USAA Secured Card® Platinum Visa® Card Review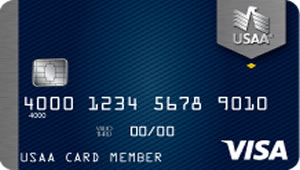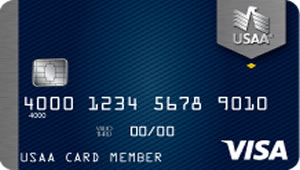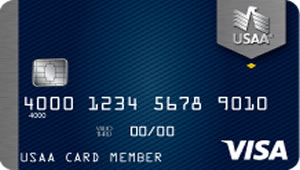 :
Card Reviews
:
Card Reviews, Secured Credit Card Reviews
Things We Like
- Low 10.15% to 20.15% APR - Accepted everywhere Visa is accepted - Auto rental insurance - Travel accident insurance
Things We Dislike
- $35 annual fee is on the higher side - Difficulty in upgrading to an unsecured card
PostedJuly 18, 2016 by
Curtis Arnold
USAA secured cards are a good choice for building credit. They also come with some perks that aren't available with other secured credit cards.
USAA offers two flavors of secured cards including an American Express and Visa. This review will focus on the Visa version. Click here to read our take on the • USAA Secured Card® American Express® Card.
Like most secured cards, the USAA Secured Card® Platinum Visa® does not does not include a credit check. It also includes features that make it closely resemble a standard issue unsecured credit card: Everything from insurance for auto rentals, worldwide travel accident insurance, extended warranties covering retail purchases and coverage for stolen items.
The biggest downside of the card, although hardly unique to USAA, is that is that it's not easy to upgrade from a secured card to an unsecured card. Though inconvenient, proper use of this card will help you build your credit so that you can eventually apply and qualify for an unsecured.
Here are some questions you'll want to ask before applying for the card:
Does it report to all three credit bureaus?
Yes, the card reports to all three major credit bureaus, Experian, TransUnion and Equifax. An advantage is that it does not report your repayment behavior as being on a secured card.
Do you qualify?
USAA's mission is to serve current and former members of the military and their families. To qualify for the card, you need to be active military, ex-military or married to someone who is.
If you fall into one of these categories, USAA will most likely approve you, even if you've had to declare bankruptcy.
What is the credit limit?
The credit limit depends on the amount of money you include in your upfront security deposit. You can deposit any amount between $250 to $5,000. You also have the option of increasing your credit limit by depositing at least $50 into a certificate of deposit, or CD.
How is your security deposit invested?
A unique feature of the USAA card is that security deposits go into two-year CDs rather than a savings account. CDs tend to earn higher interest rates than savings accounts, but you're not allowed to touch the funds for a set period of time, which in this case, is two years. For a deposit of $1,000, the current rate for a two-year CD with USAA is 0.81 percent.
The upside of the CD is that your money earns higher returns than with a savings account, albeit the return is still very low. The downside? Two years may be a long time to have your money tied up. Additionally, USAA doesn't release secured funds early, so if you want your money back, you'll have to cancel the card (more on this later).
What is the interest rate?
At its lowest rate available, 10.15 percent, the USAA Secured Platinum Visa has one of the lowest interest rates in the industry. This makes it an extremely attractive option for those who qualify. There is also no penalty annual percentage rate, or APR.
If you're trying to build credit, it's best not to carry a balance. However, it is nice to know that you won't be slapped with an exorbitant interest rate if you can't pay your bill in full.
What about balance transfers and cash advances?
Balance transfers don't benefit from special introductory rates, so you'll have to pay the standard 10.15 to 20.15 percent. There's also a transfer fee of up to 3 percent.
Cash advances are also charged a 10.15 to 20.15 percent interest rate, which is considerably better than most. Cash advances also include a transaction fee of up to 3 percent. Although this is a great deal, cash advances should be avoided whenever possible.
How much is the annual fee? Are there other fees I should know about?
One of the downsides of the USAA Secured Platinum card is that its $35 annual fee is on the high side. Most secured cards have annual fees between $20 and $30. However, for many consumers, the annual fee may be worth it for the perks and the competitive interest rate.
There is also a below average foreign transaction fee of 1 percent.
Can I upgrade to a secured card?
The primary drawback of the USAA Secured Platinum card is the difficulty of upgrading to an unsecured card. It's also not ideal that USAA does not release secured funds. This means, that if you want to upgrade to an unsecured card, or you simply want your funds back, you'll have to cancel the card. Unfortunately, doing so could potentially hurt your credit, making it even harder to qualify for an unsecured card.
The solution here would be to build up your credit enough so that it can handle a bit of a dip when you cancel the secured card.
It's also important to keep in mind that this inconvenience doesn't take away the fact that the USAA Secured Card Platinum Visa is still a great card.
Overall, the USAA Secured Platinum Visa is a great bet for those who qualify. With many of the same features you'd find with an unsecured card, a low interest rate and a policy of reporting to all three credit bureaus, this is a very attractive vehicle for building your credit.