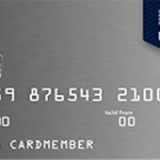 USAA Secured Card® American Express® Card Review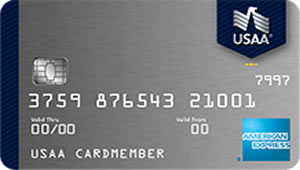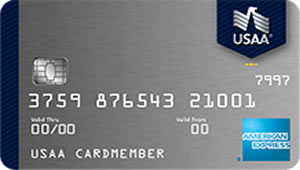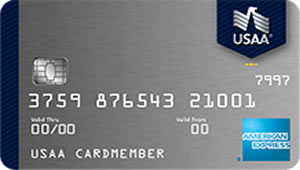 :
Card Reviews
:
Card Reviews, Secured Credit Card Reviews
Things We Like
- Low 10.15% to 20.15% APR - Travel accident insurance for up to $1 million - Roadside assistance - Collision waiver coverage on rental vehicles (up to $50,000) - Concierge service - Emergency assistance - Zero liability if your card is lost or stolen
Things We Dislike
- May be hard to upgrade with USAA to an unsecured card - Available only to those with USAA member eligibility
PostedJuly 18, 2016 by
Curtis Arnold
USAA secured cards are generally a good choice for building credit. They offer some great features, have low interest rates and give you the option of using a card from one the world's most recognized companies, American Express.
Though an American Express card is primarily a status symbol, it does come with some tangible benefits.
USAA Secured Card® American Express® has perks you won't find on the Visa. Some of these perks include travel accident insurance for up to $1 million, roadside assistance, collision waiver coverage on rental vehicles (up to $50,000), concierge service, emergency assistance and zero liability if your card is lost or stolen.
Though the USAA American Express card offers benefits not available to users of the Visa version, the two varieties of USAA secured cards have one important similarity: It's very difficult to upgrade from an unsecured card to an unsecured card. That's just the way it is with USAA. As we've mentioned previously, the pros of both USAA products definitely outweigh this particular con.
Other important questions about the USAA American Express include:
Does it report to all three credit bureaus?
Yes! Not only does the USAA American Express report your repayment behavior to all three major credit bureaus, it does so without labeling the card as "secured." This makes it a great way to build credit in the eyes of those who matter when it comes to boosting your credit score: The credit bureaus Experian, TransUnion and Equifax.
Do you qualify?
If you're familiar with USAA products then you already know you need to be military, ex-military or a military spouse to qualify for this card. If you do qualify, approval is a mere formality. USAA doesn't check your credit score, and the company is even known for approving people who've declared bankruptcy.
What is the credit limit?
As with other secured cards, your credit limit is determined by your initial security deposit, which can range from a minimum of $250 to a maximum of $5,000. You also have the option of increasing your credit limit by depositing at least $50 into a certificate of deposit, or CD.
How is your security deposit invested?
Secured funds for the USAA American Express go into a two-year CD, which tend to have higher interest rates than savings accounts. The card currently offers interest rates starting at 0.81 percent for $1,000.
The good news is your money is earning higher interest than it would in a savings account. The bad news is you can't touch the money for at least two years.
What is the interest rate?
At its lowest available rate of 10.15 percent, the interest rate for the USAA Secured Platinum American Express is one of the lowest in the industry. This is unrivaled among unsecured cards, and it means you won't be penalized excessively should you not be able to pay your balance in full.
Of course, the entire point of using a card like this is to build your credit. Carrying a balance from month-to-month will eliminate any opportunity you have to boost your credit score.
What about balance transfers and cash advances?
Like other USAA secured cards, there is no introductory rate for balance transfers. Besides the standard 10.15  to 20.15 percent interest rate, balance transfers are subject to up to a 3 percent transfer charge.
The same fees apply to cash advances: 10.15 to 20.15 percent for the advance, plus up to a 3 percent transaction fee.
The same warning that applies to carrying a balance also applies to cash advances: This is a card designed to build your credit, not to get deeper into debt.
How much is the annual fee? Are there other fees I should know about?
At $35, the USAA Secured Platinum American Express has an annual fee on the high side. Most secured cards on the market have annual fees in the mid-$20 range, and a few have no annual fee at all.
While the annual fee may be pricier than most secured cards on the market, you're also looking at one of the lowest interest rates available and can enjoy many of the same features you'd get with an unsecured card.
As with the Visa version of the card, the foreign transaction fee is 1 percent.
Can I upgrade to a secured card?
USAA does not have an easy transition process when you're ready to upgrade from a secured card to an unsecured card. In fact, it's downright inconvenient.
You'll have to apply for an unsecured card separately. Additionally, since USAA does not release secured funds, if you ever want to see the funds in the CD again, you'd have to cancel your secured card. Doing so could actually hurt your chances of qualifying for an unsecured card because cancelling the secured card could negatively impact your credit score. So tread carefully.
As with the Visa version of the USAA secured card, the American Express product is an excellent choice for those who qualify and are looking to build their credit. You get all of the same features that come with the Visa, but with a little extra juice.