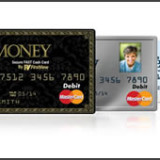 U.S. Money Card Review and Rating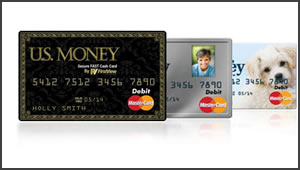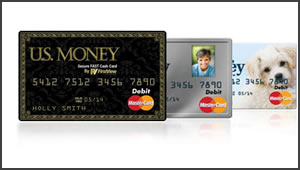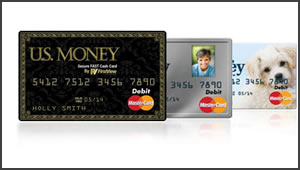 :
:
:
:
:
:
:
:
:
:
:
:
:
:
:
:
:
:
:
:
:
:
:
Card Reviews
:
Card Reviews, Prepaid Debit Card Reviews
Things We Like
Automatic text alerts and the availability of personalized checks (though be very careful before you actually use one).
Things We Dislike
Lots of fees.
PostedAugust 2, 2017 by
Curtis Arnold
Sometimes novelty alone just isn't enough. Case in point: The U.S. Money Prepaid Debit MasterCard has a few features that, while unique, are accompanied by hefty fees. One such feature is personalized money checks. Pitched as an alternative to expensive money orders, U.S. Money Card holders can get three checks for $3.95, although keep in mind that it costs an additional $1.50 for check authorization and clearing. So, depending on what you are paying for money orders, this may or may not be a cheaper alternative. Also bear in mind that you have to call the company and pre-fund each check and get an authorization code before actually using it. Failing to do so subjects you to a $14.95 fee. Study the terms of these checks closely before using one.
There are other fees to be wary of. It's true that this card offers free SMS text balance and transaction alerts to keep you informed about account activity. Unfortunately, that's a much-needed feature because, unlike most cards on the market, there is a charge for insufficient funds. Other unusual fees include a $2.95 monthly fee for secondary cards, account-to-account transfer fees of $1.50 as well as fees in case a purchase is declined and for getting help from bank tellers.
Bottom line: The fees on this card are very high and the features, while interesting, are not enough to make up for the many charges. Before applying, we recommend you take a look at the comments below.