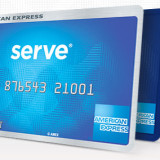 Serve from American Express Review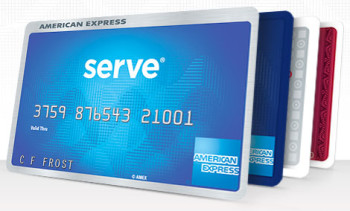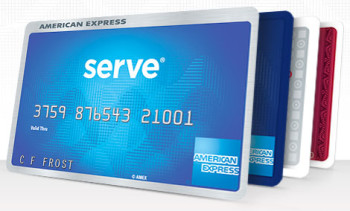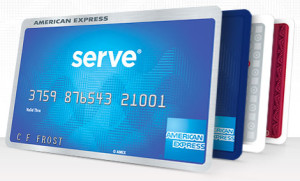 :
:
:
:
:
:
:
:
:
:
:
:
:
:
:
:
:
:
:
:
:
:
:
Card Reviews
:
Card Reviews, Prepaid Debit Card Reviews
Things We Like
What we like: Low monthly maintenance fees, the availability of subaccounts, mobile apps, fundraising capability. This feels more like a virtual wallet than a card.
Things We Dislike
What we don't like: Although American Express does not charge a fee for the first withdrawal, most ATM owners do. (However, if it's used mostly as a virtual wallet, do you need it for cash withdrawals?)
PostedJune 21, 2013 by
Curtis Arnold
This prepaid debit card is American Express's social-media savvy digital wallet. Fees are reasonable, and the card should feel friendly and intuitive to the young. (For their parents, it offers a secure way to pay for chores and dole out allowances.)
Serve from American Express offers $1.00 monthly maintenance fee,  and no point-of-service fee for transactions. Loading money on the Serve card via direct deposit or linked bank account is free. No free ATM network, but American Express does not charge for first withdrawal each month. This card has a minimum load of $20.
A few highlights from the card…
You can send money by email, text and Facebook. This card brands itself as a digital prepaid account and lives up to the name. It's a competitor to Google Wallet and PayPal. Sub-accounts. You can set up accounts for a teen's allowance or pay a baby sitter. The primary user must be at least 18, but authorized users may be as young as 13. American Express branding. Customer service is always available, as are perks that include roadside assistance and purchase protection. Easy to reload. Cash can be added via direct deposit, cash or checks (via Green Dot MoneyPak or Vanilla Reload Network Card) credit or debit cards. Card can be used to raise money. The social media aspect of this card extends to raising money, whether it's for a charity event or a celebration. You create an event on your Serve account; your friends can contribute.