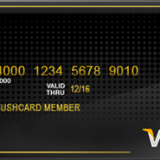 Prepaid Visa RushCard Unlimited Monthly Plan w/Direct Deposit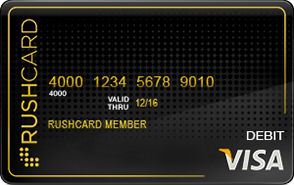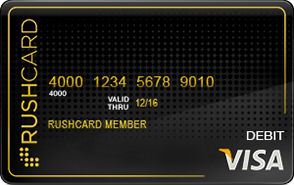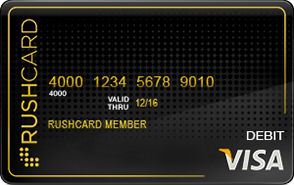 :
:
:
:
:
:
:
:
:
:
:
:
:
:
:
:
:
:
:
:
:
:
:
Card Reviews
:
Card Reviews, Prepaid Debit Card Reviews
Things We Like
Text alerts, electronic bill pay, guaranteed acceptance, no bounced checks, FDIC insured and, especially, the availability of a free ATM network.
Things We Dislike
The pay-as-you-go plan assesses a $1 charge whenever the card is used in a transaction. Although that fee is capped at $10 a month, it's still a lot to access your own money. Card-to-card transfers are $.99. If a card on the pay-as-you-go plan is not used for 90 days, there is a $1.95 charge (except where state law prohibits it). Nor is it a one-time fee, but rather assessed monthly after that initial 90 days, so long as the card remains inactive. That means a forgotten or misplaced card could lose all of its value. That wouldn't happen with a $20 bill.
PostedOctober 24, 2015 by
Curtis Arnold
Sometimes first isn't best. RushCards were among the pioneers in the prepaid space, but a raft of scrutiny about the card's high fees may have prompted the Russell Simmons-backed venture to re-launch. So what is really different? Well, for one thing, this new iteration of RushCards allows consumers to order "sleek" looking cards – for an extra $6, of course. But where it really matters – in the realm of fees – the new RushCard is better than its predecessor, though by no means anywhere near the best available.
Here's the basic rundown on RushCard 2.0. Like most prepaid cards, RushCards do not require a credit check, and approval is guaranteed. The cards are also FDIC-insured. Government benefit payments and regular paychecks may be available for use slightly sooner than if you received a check and cashed it. Funds may be added at Wal-Mart or by using Green Dot's MoneyPak, MoneyGram and Western Union, at fees ranging from $3.74 to $4.95 per load. The biggest advance of the new RushCard is that ATM withdrawals are free at MoneyPass locations.
Bottom line: While the surcharge-free ATM network for the Rush Unlimited Monthly Plan is a tremendous plus, this card is not the only one with that feature and its overall fee structure is not competitive with the best prepaid cards in the industry.