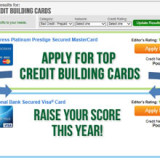 Raise Your Credit Score in 2016 with the Best Credit Building Cards and Secured Cards
Posted March 29, 2016 by
Shane Tripcony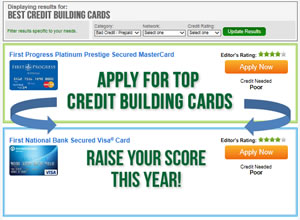 Wouldn't it be great if you could just wave a magic wand and raise your credit score, one that has banks and others drooling to lend you money? Sadly, life just isn't that easy. To get the sort of score that has real benefits (ie. saves you lots of money on your mortgage and car payments) requires a clean track record of paying off your debts on time. One way to show that you are truly credit worthy is to prove it through responsible use of a secured credit card. But like all financial products, not all secured cards are equal.
Click here for an Editor Reviewed list of credit building cards and secured cards to find one that not only helps you raise your score but also treats you well along the way.
Tips on Raising Your Credit Score
For some great tips on raising your score, check out our article, "11 Ways to Raise Your Credit Score, Fast."
For more great advice and information on this topic, check out this article: "Extra Credit – Credit Scores: Are There Rewards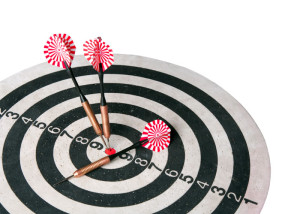 for Responsible Repayment?"
Here are some great tips on how to obtain and use a secured credit card to build credit, especially for students looking to start building a credit history.
For some great questions and expert answers on secured credit cards from CardRatings.com, check out this informative list.
Obtaining Your Credit Score
If you do not know your current credit score, check out this page and get your TransUnion credit score for free from our partner WisePiggy.com or get your FICO credit score for just $4.95.
•The FICO Score is THE standard in the US, used by 90% of the top lenders to make credit decisions.
Card Applying Tips
Here are some other great articles that could help you on your journey to improve your score.
What are five signs that you are ready to upgrade your card?
What are the best and worst times to apply for a card?
Here at BestPrepaidDebitCards.com, we strive to provide helpful and usable advice to help you raise your credit score and obtain the right financial product for you at this time.
Originally published on: Dec 9, 2014 @ 17:22. Updated March 29, 2016 @ 12:25.
We are interested in hearing from you. What do you think about this information and the links provided? Are there any tips or stories you would like to share?
Did you enjoy this article? If so, we'd love to hear your thoughts in the comments below. It would be great if you subscribed to our RSS feed or signed up for email updates to get more goodness. There's lots more where this came from!