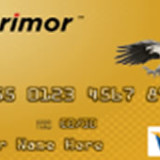 primor Secured Visa Gold Card Review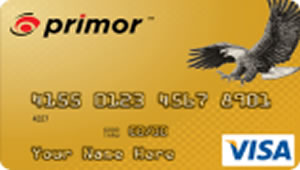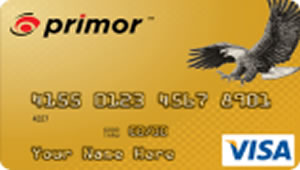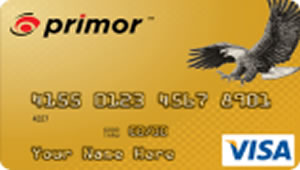 :
Card Reviews
:
Card Reviews, Secured Credit Card Reviews
Things We Like
A great low rate secured credit card. It offers a low fixed rate of 9.99%. For those that think they may carry a balance on this card at some time, this is definitely one to consider.
Things We Dislike
To pay for this low rate, you will have to pay a higher than average annual fee. The annual fee on this card is $49, which is higher than the typical $25-$35 annual fee on most other secured cards.
PostedFebruary 10, 2015 by
Shane Tripcony
Among all the secured credit cards available, the Primor Secured Visa Gold Card stands out as a great option. And one of the first things I love about this card is that after calling the number listed on the Terms and Conditions, I was greeted with the sound of a friendly voice just after a couple of rings. After answering a few of my questions, the representative was quick to remind me that they have a high approval rating and a great interest rate. So let's take a look.
Do you Qualify?
First, you must be at least 18 years old (19 in Alabama and Nebraska, and 21 in Mississippi). Second, your monthly income must be at least $100 more than your monthly expenses. And according to the customer service representative I spoke with, this determination is the customers as there is no income check or credit check.
Do they Report to the 3 Major Credit Bureaus?
Yes, and an absolute must when shopping for secured cards since you simply cannot improve your credit score, history, or standing with creditors otherwise.
What is the Credit Limit?
This depends on the amount of money you are willing and able to deposit as well as what level the issuer can reasonably determine you can continue making minimum payments (remember, though, paying the balance in full each month will more quickly raise your credit score, as well as lay the foundation of healthy financial habits). The issuer can request information about your income, assets, and other debts to make this determination. The minimum deposit required is $200, but you can go all the way to $5000 if you like and the bank approves. Increases are made in $50 increments.
Is there an Interest Bearing Savings Account?
Yes, and it is a rare feature of the secured card market. But don't get too excited. Your deposit money will earn a meager .15% Annual Percentage Yield (APY) for the first year, and can change at any time in subsequent years. According to the card representative I spoke with though, typically the rate doesn't change and they will send a written notice if it does. The interest is calculated by the Average Daily Balance method and credited monthly, but it is not compounded (you won't be earning any interest on the interest). And you do have to be aware that all interest, including any interest that has already been credited to the savings account, will be lost if you close your account before 1 year.
| Amount Deposited | Interest Earned in One Year |
| --- | --- |
| $ 200.00 | $ 0.30 |
| $ 500.00 | $ 0.75 |
| $ 1000.00 | $ 1.50 |
| $ 5000.00 | $ 7.50 |
Quite a few other rules apply to the savings account. For starters, your savings account balance must always be at least $200, and it must be equal to or greater than your credit card balance. Also, you can withdraw money from the savings only with consent, and as long as the first rule above is followed. Withdrawing money from the account may be restricted up to 10 weeks to allow time for already authorized transactions on your secured card to post. This is in large part because any balance and interest earned on the savings account can be applied without your consent to unpaid balances on the secured card. Finally, they can keep the savings account until the latest of the following:
14 days after everything owed on the account is paid
10 weeks after they receive unexpired cards and checks cut in half
10 weeks from the time of termination of account
What is the Interest Rate?
We're not blown away by the meager interest earned on the savings account, but the interest charged for purchases on the secured card is impressively low. The Annual Percentage Rate (APR) is 9.99% and beats out most secured cards which can soar into the high 20s. If you do carry a balance then even new purchases are calculated into the interest charged, as well as any interest not paid the previous month. So the interest on your savings account is not compounded, but the interest on your purchases certainly is! What this means is that even with a low interest rate to get you through an emergency month the best game plan is to pay the balance in full each month. And remember the minimum amount of interest charged is always $1.00.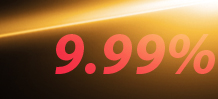 The APR for Cash Advances is 18.99%, and just like for purchases you will be paying interest on your interest if not repaid in full. This interest rate applies to ATM withdrawals, Cash Advance checks, as well as items such as money orders, stamps, traveler's checks, bail bonds, tax payments, and lawful gaming. Cash advances are also limited to 50% of your credit limit.
What about Due Date, Payments and Credit Availability?
The due date is at least 25 days after the close of a billing cycle and no interest is charged for purchases if paid in full. Payments made from guaranteed funds like money orders or cashier's checks will free up available credit limit the day after payment is credited. All other payments and deposits can take 14 calendar days or longer to post to your account and free up available credit. This is important to remember because if you go over your credit limit the bank can demand immediate payment. Each statement will include a minimum amount due, but remember if you pay anything less than the full amount due interest will start accruing. Limit this option to true emergencies.
Are there any Fees?
As with any card product, there are going to be fees. That is just part of the game. The fees of this secured card can be divided into two simple categories:
Annual Fee: the $49 annual fee which is treated as a purchase
All Other Fees: all other fees are treated as cash advances.
This means that as long as the Annual Fee is paid for by the due date of the billing cycle in which it is charged, you will pay no additional interest. Since all other fees are treated as cash advances instead of purchases, they will start accruing interest from the day they are charged to the secured card until the day they are paid in full (remember that it is 18.99% APR for cash advances, so be careful to minimize your fees as much as possible). These fees that also charge interest include:
Late payment: $25, unless you have been charged a late fee in the last 6 billing cycles in which case it is $29. But the late fee is never more than the minimum due.
Returned payment: $25 unless charged a returned payment fee in last 6 billing cycles, then $29. The fee never exceeds the amount returned and will not be charged if a late fee is charged because of the returned payment.
Cash advance: The greater of $5 or 5% of the cash advance.
Expedited payment fee: It will cost you $10 to call and make a payment over the phone with a live person.
Other: $5 Copy Charge, $29 Reinstatement Fee, $29 Stop Payment Fee (for cash advance checks), 3% Foreign Transaction Fee, $29 Additional Card Fee, $29 Replacement Card Fee, Automated Account Information Fee (the first 2 inquiries are free, after that it's .50 per inquiry), up to $49 Credit Limit Increase Fee, $49 Upgrade Fee, and Miscellaneous Fees.
As with any credit card, it can be hard to put into perspective what all these fees can look like in reality. Here is a simple chart with 3 different scenarios to help give you an idea of how this card can help, or potentially harm, your credit score.
Scenario 1: Debt to Limit Ratio is at kept at 10%, balance is paid in full each month, no additional interest or fees, and your credit score quickly begins to increase.
Scenario 2: Debt to Limit Ratio is at 30%, one emergency month where the balance wasn't paid in full, minimal interest, and your credit score slowly increases.
Scenario 3: Debt to Limit Ratio is maxed out, never paid in full, cash advance, interest and fees accumulate, and your credit score is impacted negatively.
| | #1 | #2 | #3 |
| --- | --- | --- | --- |
| Initial Deposit/Credit Limit | $ 500.00 | $ 500.00 | $ 500.00 |
| Annual Fee | $ 49.00 | $ 49.00 | $ 49.00 |
| Charges Month #1 | $ 1.00 | $ 101.00 | $ 451.00 |
| Balance Month #1 | $ 50.00 | $ 150.00 | $ 500.00 |
| Payment Month #1 | $ 50.00 | $ 50.00 | $ 50.00 |
| Charges Month #2 | $ 50.00 | $ 150.00 | |
| Cash Advance Month #2 | | | $50.00 |
| Interest on Purchases | | $ 2.05 | $ 3.69 |
| Interest on Cash Advance | | | $ 1.00 |
| Cash Advance Fee | | | $ 5.00 |
| Balance Month #2 | $ 50.00 | $ 252.05 | $ 509.69 |
| Payment Month #2 | $ 50.00 | $ 252.05 | $ 100.00 |
| Charges Month #3 | $ 50.00 | $ 150.00 | $ 200.00 |
| Interest on Purchases | | | $ 4.54 |
| Interest on Cash Advance | | | $ 1.00 |
| Credit Limit Increase Fee | | | $ 49.00 |
| Balance Month #3 | $ 50.00 | $ 150.00 | $ 664.23 |
| Payment Month #3 | $ 50.00 | $ 150.00 | $ 100.00 |
| Interest on Purchases | | | $ 4.58 |
| Interest on Cash Advance & Credit Limit Increase Fee | | | $ 1.57 |
| Balance After 3 Months | $ 0.00 | $ 0.00 | $ 570.38 |
| Total Interest and Fees for 3 Months | $ 0.00 | $ 2.05 | $ 70.38 |
| Impact on Credit Score | Great | Ok | Negative |
Our verdict is generally positive for the primor Secured Visa Gold Card with the exception of the fact that many fees are treated as cash advances. The 9.99% APR on purchases is very low compared to others in the secured card space (much less than 20% and up) and can help you build credit while minimizing interest fees that may come up along the way toward building or rebuilding your credit.
If you are interested in getting the primor Secured Visa Gold Card, simply click on this link to apply or click on the Apply Now button.

Primor Secured Visa Gold Card is Issued by First Choice Bank of Mercerville, New Jersey
We would love to know what you think of this review and this card. Please leave your comments below!
For More Information on Top Credit Building Cards..
For more information on some of today's great secured credit building cards, click on the following link.
http://www.bestprepaiddebitcards.com/credit-building-cards/