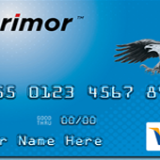 primor Secured Visa Classic Credit Card Review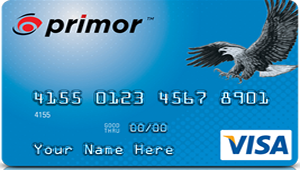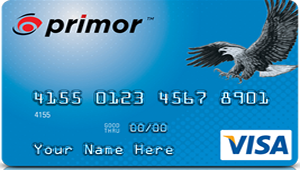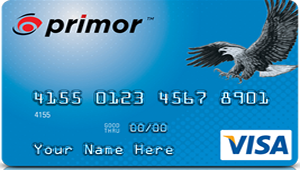 :
Card Reviews
:
Card Reviews, Secured Credit Card Reviews
Things We Like
A great low rate secured credit card. It offers a low fixed rate of 13.99%. Although not quite as appealing a rate as their Gold card, for those that think they may carry a balance on this card at some time, this is definitely one to consider.
Things We Dislike
To pay for this low rate, you will have to pay a slightly higher than average annual fee. The annual fee on this card is $39, which is a bit higher than the typical $25-$35 annual fee on most other secured cards. To offset their Gold card's lower interest rate, the classic card's fee is still lower than the Gold card, which is $49.
PostedJanuary 21, 2015 by
Curtis Arnold
First Choice Bank out of New Jersey has put together a great secured credit card for consumers with poor or no credit history in the Primor Secured Visa Classic Card. While it may not have the lowest interest rate on the market, it is still well below the 20% mark and is fixed unlike some secured cards which have a variable rate. This along with the high approval rate, interest-earning savings account and friendly voice you'll hear when calling the customer service number make it a card worth checking out.
Do you Qualify?
You don't need a good credit history or any credit history to be approved for this secured card. But you do need to
be 18 years old (19 in Alabama and Nebraska; 21 in Mississippi)
provide identifying information such as name, address, date of birth, and possibly a driver's license or other identifying information
have a valid SSN or waiting for one to be issued
have a monthly income that exceeds your monthly expenses by $100 or more
have a checking account with at least $200 available
agree to open an FDIC insured savings deposit account with First Choice.
And if you happen to be subject to back-up withholding with the IRS, make sure to mention this on the application.
Your new secured credit card is opened the day funds are deposited into the savings account by an electronic debit from your checking account.
Do they Report to the 3 Major Credit Bureaus?
Yes. Reporting to all 3 Credit Bureaus rather than just 1 or 2 is incredibly important as you work toward building or repairing your credit history. You never know which bureau new creditors will look to for your credit history and if your secured credit card is not reported to the one they look at then you've just wasted your time.
What is the Credit Limit?
Your credit limit will be at least $200, but may go up to $5000 depending on how much available cash you have to open the savings account which secures the credit card and at what limit the bank can reasonably determine you can continue making the monthly minimum due. With approval by the bank, you can increase the limit in $50 increments. But watch out because there is a Credit Limit Increase fee up to $49.
Is there an Interest Bearing Savings Account?
Yes, but with a .15% Annual Percentage Yield (APY) it's not too exciting. The rate can change at any time and they use the average daily balance method to calculate interest. Interest is credited monthly but not compounded. Also, if you close the account mid-month, you will not receive the non-deposited accrued interest. The required initial deposit is $200, but it must be equal to your credit limit if it is higher. And deposits can be made at any time in $50 increments, but no withdrawals without their consent.
Here is what the earnings look like:
| Amount Deposited | Interest Earned in One Year |
| --- | --- |
| $ 200.00 | $ 0.30 |
| $ 500.00 | $ 0.75 |
| $ 1000.00 | $ 1.50 |
| $ 5000.00 | $ 7.50 |
What is the Interest Rate?
The Primor Secured Visa Classic card interest rate on purchases is a low 13.99% Annual Percentage Rate (APR) and there is no penalty rate. Interest on purchases is charged only if the full balance is not paid by the due date and the minimum interest charge is $1.00
Cash Advances cost 18.99% APR, and the interest is charged beginning the day of the cash advance until repaid in full, which makes pulling cash from an ATM very expensive and should be avoided at all costs.
What about Due Date, Payments and Credit Availability?
The due date is a generous 25 days after the close of each billing cycle, and of course what we really like is you will not pay interest on purchases if paid in full. Also, if you have paid the balance with anything other than guaranteed funds such as a money order or cashier's check it can take up to 14 days to increase the credit available.
Is there an Annual Fee?
Yes. The annual fee for the primor Secured Visa Classic card is slightly high at $39 and it's charged to the account when opened. This charge reduces the initial credit availability, but is treated as a purchase and will not cost you any interest if paid in full by the due date.
Are there any Other Fees?
Yes, quite a few other fess are associated with the primor Visa Classic secured credit card, and all those fees are treated as a cash advance with the 18.99% cash advance interest rate accumulating from the day the fee is posted to the account until the day the fee is paid in full. And really watch out for that Credit Limit Increase fee by making the most out of your initial credit limit deposit.
Late payment: $25, unless you have been charged a late fee in the last 6 billing cycles in which case it is $29. But the late fee is never more than the minimum due.
Credit Limit Increase fee: up to $49
Returned payment: $25 unless charged a returned payment fee in last 6 billing cycles, then $29. The fee never exceeds the amount returned and will not be charged if a late fee is charged because of the returned payment.
Cash advance: The greater of $5 or 5% of the cash advance.
Expedited payment fee: It will cost you $10 to call and make a payment over the phone with a live person.
Other: $5 Copy Charge, $29 Reinstatement Fee, $29 Stop Payment Fee (for cash advance checks), 3% per Foreign Transaction Fee, $29 Additional Card Fee, $29 Replacement Card Fee, Automated Account Information Fee (the first 2 inquiries are free, after that it's .50 per inquiry), $49 Upgrade Fee (upgrades to the Primor Gold card), and Miscellaneous
All in all the primor Secured Visa Classic Card is a good card to consider especially when healthy money habits are also used. As with any secured credit card remember the goal is to improve your credit history and score. The only way to do this is keeping the debt to limit ratio below 30% (ideally below 10%) and paying the balance in full and on time every month.
If you are interested in getting this card, simply click on this link to apply or click on the Apply Now button.

Primor Visa Classic Card is Issued by First Choice Bank of Mercerville, New Jersey
We would love to know what you think of this review and this card. Please leave your comments below!
For More Information on Top Credit Building Cards..
For more information on some of today's great secured credit building cards, click on the following link.
http://www.bestprepaiddebitcards.com/credit-building-cards/