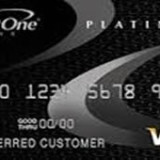 Credit One Bank® Credit Card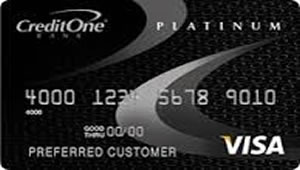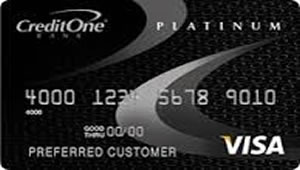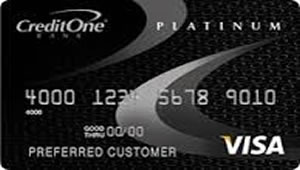 :
Card Reviews
:
Card Reviews, Secured Credit Card Reviews
Things We Like
Pre-qualification means that applying for the card won't negatively impact your credit score. One percent cash-back bonus on all gas and grocery purchases. No initial deposit required. And this card reports to all 3 major credit bureaus, meaning if you use it responsibly you will increase your credit score.
Things We Dislike
High APR and membership fees.
PostedFebruary 17, 2015 by
Curtis Arnold
It happens to plenty of us. A few lean months or years may have led you to be late or even miss a mortgage or car payment. Or maybe you're a student who has never had the chance to build credit at all. In either case, you may find yourself among the millions of other Americans who are deemed to be in the poor credit category. If you're looking to build or rebuild that credit, you may want to consider the Credit One Bank Credit Card. This is an unsecured card – meaning that you don't need to put down a deposit before you start using it – that offers a way to boost your credit score. In addition, this card offers Platinum Visa benefits as well as free online monthly credit score tracking. Cardholders can get unlimited 1% cash back on gas and grocery purchases, a nice benefit.  The card also offers customers the chance to choose a personalized design.
The annual membership fee is between $75 and $99 per year, with it being $75 for the first year and $99 thereafter.  The website says $0 to $75 and $0 to $99, but it is not made clear what qualifies for the $0 annual fee. The APR is pegged to the Prime Rate and typically varies between 15.65% and 24.15%. At the time of the review update, users had to click to apply for the card and then click on the Terms and Conditions link before they could see the rate and the information on the annual fee.  Most secured cards will carry some annual fee, but $75 and $99 are definitely on the very high end.
Bottom line: Customers who need to build or rebuild credit are considered high risk by card issuers. Because of that, high APRs and annual membership fees are the norm. There are definitely better interest rates and lower annual fees out there. but pending one's credit score and history, they may be difficult to obtain.  One can compare this versus secured credit cards, but, this card is unsecured and does not require the initial upfront deposit.  By using this card properly – which means paying your bills on time – means raise your credit limit over time and you can eventually upgrade to a card with better terms.