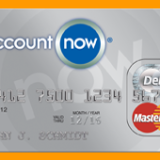 AccountNow Prepaid Mastercard (Metabank)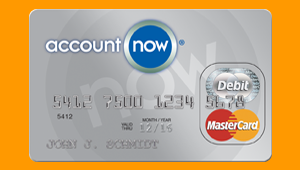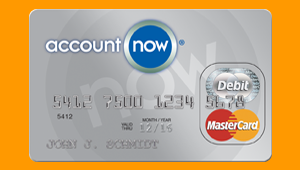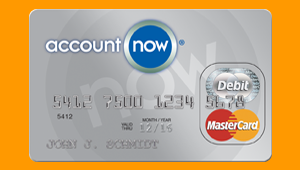 :
:
:
:
:
:
:
:
:
:
:
:
:
:
:
:
:
:
:
:
:
:
:
Card Reviews
:
Card Reviews, Prepaid Debit Card Reviews
Things We Like
Bill pay and text alerts can allow you to pay online and to keep tabs on the balance left on the card. Direct deposits are free, and Visa branding means wide acceptance. And there is no monthly maintenance fee.
Things We Dislike
Fees, fees and more fees. Card purchases cost $1, as does checking your balance at an ATM (it can be $1.50 depending on which bank issues the card). Withdrawals are $2.50, plus any fee the ATM owner charges, and an ATM decline dings customers for $1. Cash load networks charge $3.95 or more to load money onto your card. Even without a maintenance fee, charges add up fast.
PostedApril 26, 2014 by
Curtis Arnold
It is difficult to recommend this card when others have lower fees, more features and greater flexibility. These cards can save you money if you've been handing over a percentage of your check at a check-cashing store. And loading the card is free if you use direct deposit. Cards are issued by Metabank or The Bancorp Bank, and fees vary slightly. If you use the cards to make purchases or to withdraw money from ATMs, less-expensive options are available.
Card Highlights for AccountNow Prepaid Mastercard (Metabank)…
Deposits are FDIC insured. AccountNow cards are issued by banks, so deposits are covered. No credit check and guaranteed acceptance. This can give people who are unable to qualify for traditional bank accounts access to similar services. (Note that this is true for all prepaid debit cards.) Visa branding. The card is accepted wherever Visa credit and debit cards are. Many fees. Signature or PIN transactions cost $1 each, and there is a fee for checking your balance at an ATM. Withdrawing money from a U.S. ATM costs $2.50 per transaction plus any charges from the ATM owner. (The site suggests getting cash back after PIN transactions to avoid these.  Bill pay and mobile text alerts. You can easily pay your bills with the cards. And if you check your balance or pay your bills online, you won't have to pay a fee.
---
The Gold hard has a $9.95 per month maintenance fee but there is no fee for transactions.