Can you Really Help Your Fav Charity with Every Purchase You Make on a Prepaid or Affinity Debit Card?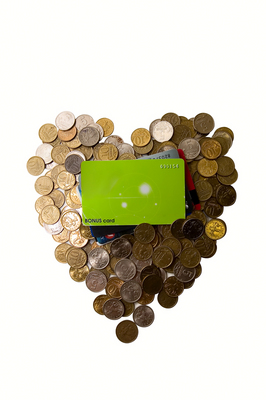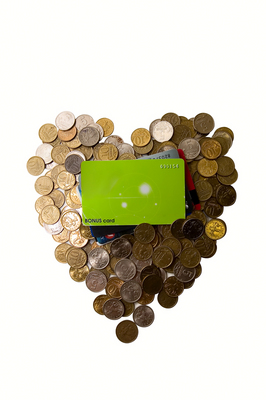 For some, swiping a debit card in a checkout line is more than just a way to pay for something. It's an act of personal expression and a way to show the world (or at least the cashier) what's most important to them.
So-called "affinity debit cards" are issued by a company or bank and customized to fit a wide variety of consumer interests. They display logos and pictures of everything from sports teams to teddy bears and are marketed as a way for users to associate with something they care about.
Card.com, a mobile alternative to traditional branch banking, provides thousands of options for consumers interested in affinity prepaid debit cards. Recent additions include Sesame Street, Walking Dead, Garfield, Care Bears, Star Trek and the National Autism Association. Consumers can choose cards they identify with, load money onto the cards, and use them anywhere Visa debit cards are accepted.
"Card.com has figured out a way to make financial services accessible and fun using affinity cards," said Ben Katz, CEO and co-founder of the website. "Each card becomes a personalized way of banking for our card members."
Card Benefits for Charities        
Many of these affinity cards also reap benefits for charities and nonprofits. For example, Card.com has several autism-related card designs and makes a monthly donation to the National Autism Association for every active card. According to Wendy Fournier with the National Autism Association, these proceeds help provide therapy grants for families,provide safety toolkits for children at risk for wandering, and provide iPads with communication software for minimally verbal individuals.
Another recent nonprofit campaign that joined Card.com was associated with the Paralyzed Veterans of America. The company donated money to benefit paralyzed veterans for every new card sign up during the month of November. They used Popeye, Olive Oyl and Beetle Bailey cards to promote the campaign.
From February 2012 to May 2015, Bank of America is guaranteeing to Susan G. Komen® $1.0 million in conjunction with its Pink Ribbon Banking credit card and checking program (includes a branded debit card). Susan G. Komen has received more than $5.0 million from Bank of America from the credit card and checking account programs since 2009.
 Higher Fees and Other Considerations
A large number of other companies also produce affinity cards, along with many banks, including Arvest and Bank of America. These bank-issued cards, though, are usually tied to a consumer's bank account, as opposed to the prepaid reloadable products from Card.com. For many, the upside of using prepaid cards is that there is usually no credit check, no overdraft fees and more design options.
However, prepaid cards often have higher fees, including monthly maintenance fees, ATM cash withdrawal and balance inquiry charges, and fees for obtaining paper statements. Card.com charges a monthly maintenance fee of $5.95, but the fee is waived when you load at least $800 onto the card in the prior thirty (30) days via direct deposit.
Linda Sherry, Director of National Priorities for Consumer-Action.org, said that she generally recommends that people use a traditional debit card linked to a bank account. However, she understands there are certain instances and certain people for whom a prepaid card is the best option. Some people, she explained, are locked out of the banking system due to past credit issues. For them, a prepaid card could be the solution. Others, she said, may consider prepaid cards because they don't want to travel with cards linked to their bank account or because they want cards they can use to teach their kids good financial habits.
Being a Savvy Spender and Giver
The bottom line, she said, is that people should not be fooled into getting a card "just because it has a puppy on it" (or any other customized design). "That has nothing to do with a card, if a card is good or not," she said. "If you find [a card] that you're attracted to, I would look closely at the fee schedule." She recommended finding a prepaid card that could utilize direct deposit from an employer, which would help avoid large money-loading fees.
Only after closely examining a fee schedule should a consumer decide if the potential drawbacks of an affinity prepaid debit card are worth a nice design or benefits to a favored charity. The upside of using a prepaid card is that you won't rack up credit card debt while supporting a charity like you can with an affinity credit card program (not surprisingly, credit card programs do tend to give higher rebates to charities than debit card programs). 🙂
Curtis Arnold is a credit expert and co-founder of BestPrepaidDebitCards.com