Pew: Best Prepaid Cards More Affordable Than Checking Accounts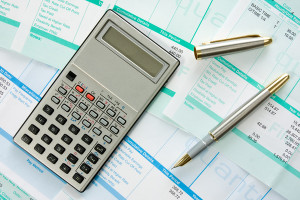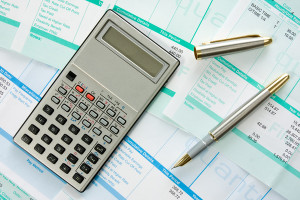 It's a classic good news, bad news scenario. According to research issued last week by the Pew Charitable Trusts, the best prepaid cards available on the market are often a more affordable option than basic checking accounts. Still, while prepaid cardholders are generally in a far better position than they were when Pew's last survey of prepaid cards was released two years ago, the organization's researchers have no lack of recommendations about how various rules and regulations could improve things for consumers.
The report, titled "Consumers Continue to Load Up on Prepaid Cards," examined the disclosures and fee structures of 66 prepaid cards. In general, Pew found that as the market for prepaid cards has expanded – U.S. consumers loaded $64 billion onto prepaid debit cards in 2012, more than double the amount loaded in 2009 – it has also matured in a way that is beneficial to consumers. "More consumers are turning to prepaid cards as a convenient tool to control spending and fees," says Susan Weinstock, who directs Pew's safe checking research.
In large part, that improvement is due to the fact that prepaid cardholders are now an attractive market for large financial institutions. Indeed, the 10 largest prepaid cards are now offered by banks compared to zero in 2012. As a result, the report finds the best prepaid cards are now often lower cost than checking accounts offered by large financial institutions.
Other improvements for prepaid cardholders noted by the study's authors include much better disclosure. For instance, nearly all of the cardholder agreements examined by Pew included language explicitly stating that customer funds would be covered by Federal Deposit Insurance Corporation (FDIC) insurance. Even when FDIC insurance was not included, some cardholder agreements explicitly said so. Another move in the right direction, according to Pew, is that prepaid cardholder agreements now increasingly include arbitration agreements that allow customers to settle disputes with prepaid card issuers via a private third party decision maker.
But not everything is rosy for prepaid cardholders. Among the report's other findings is that prepaid cards do not offer consumers the same limited liability projection that federal law mandates for checking accounts. Pew also has a laundry list of recommendations to improve prepaid cards, including the elimination of overdraft protection, protection from liability for unauthorized charges and federal insurance for fund losses due to the failure of a financial institution.
"While prepaid cards offer many benefits to consumers, they are a relatively new product with little oversight," says Weinstock. "A lack of protections undermines prepaid cards as a safe and easy way to manage money."