Banks Are Falling In Love With the Debit Card All Over Again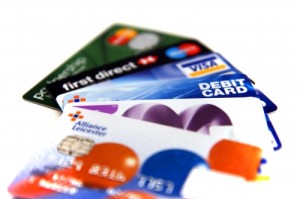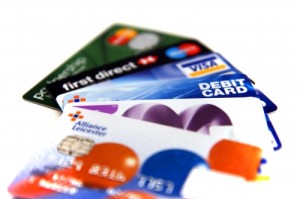 When financial reform targeted the lucrative overdraft and interchange/"swipe" fees, the banking industry began to move away from debit cards, but now banks are singing a different tune. With new Federal Reserve data showing that caps on swipe fees are working as intended, banks are going a different route to make up for the lost revenue: volume. Targeting tech savvy millenials, banks are marketing debit cards now more aggressively than ever; even resurrecting rewards programs in some areas.
Last year, banks sent out 42 million direct-mail offers for new debit cards, up 6% from 2011 according to Mintel Compermedia. "It does appear that banks have regained their footing to some degree and are beginning to focus on debit card marketing," says Susan Wolfe, vice president of research at Mintel Compermedia. Numbers don't take into account the exponential rise in online marketing that's taking place. With online marketing being far more cost effective than direct-mail, actual numbers are probably a lot higher.
"Interestingly, banks are promoting online banking, mobile banking and text banking as ways to stay on top of debit card spending," Wolfe says. "Debit is also positioned as a better way to manage finances," since users can keep track of account balances in real time via text or email alerts on their cell phones.
While debit card usage is up, credit card usage among 18-24 year-old college undergraduate students fell by 10% in just two years. Millenials are more money-conscious now, opting for debit card rewards, rather than credit card fees charging them to use their own money.
For more information on this story, visit: http://business.time.com/2013/03/28/why-banks-love-debit-cards-again/
For more from this author visit:  Tameka Riley's Author Page