Low Rate / Balance Transfer Cards for You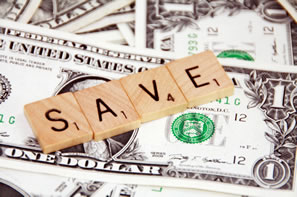 By Curtis Arnold & Shane Tripcony So, you have a credit card with a balance, and you find that you are paying a good bit of interest every month. What are your options? Well, you can take the easy do-nothing approach and keep the balance with that card and continue paying that interest rate. That is the easiest option. You can look around and see what kind of balance transfer card offers exist and see about applying for a new credit card and transferring your balance to a card with a lower interest rate. You can find deals for 0% APR balance transfer for 12 or 18 months, or you can find something like 4.99% for 48 months. Which option is better for you depends on your own personal situation and preference.
Whatever circumstances you currently are facing or may be facing down the road, here at BestPrepaidDebitCards.com, we would like to help. Take a look at our balance transfer card information below to see if one of the cards listed can help you in your interest savings goals. If you have Good or Excellent credit and would like to view some ad additional cards, take a look at our Credit Card Deals page. If you are looking to build your credit, take a look at our Best Secured Credit Building Cards page.
Advertising Disclaimer: The owners of BestPrepaidDebitCards.com do receive compensation from advertisers. Apply Now links are paid for links and can generate revenue for the website.
Selecting a Balance Transfer Card
How do you choose the right balance transfer card? If you want to really hammer down on your credit card balance in the short term and save your hard-earned money from interest payments, you may want to look at the 0% APR balance transfer options. If you have a longer term horizon and want to keep your interest rate fixed at a low rate, you may find a card with 4.99% for 48 months may be more to your liking. Each person shopping for a card has their own unique wants and needs in a credit card. We hope to help point you in the right direction and help you find the best credit card to transfer your current balance(s) over and begin paying them down while reducing your interest payment.
Tips on What to Look For in Your Next Credit Card
Here are some other items to look for that may be important in your selection of a credit card that best fits your needs.
Annual Fee
– Does the card have an annual fee? If so, is it held back for a while, or is it refunded if a certain spending threshold has been met? Or, it's even better if there is "No Annual Fee" (but still has the other features and rewards you are looking for, of course.) Most cards do not carry an annual fee. Typically, cards with certain rewards such as airline miles or special concierge features may carry an annual fee. Look at CardRatings.com for some great reward cards, if you are in the market for an airline miles card or another type of reward card.
Intererest Rate
– What is the annual APR of the card? The lower the better if you carry a balance. Usually, the higher your credit score, the better APR you may qualify for. This can help substantially if you are carrying balances on credit cards and in large loans such as mortgages.
Are you interested in getting travel savings, cash back or hotel savings?
There are cards for all of those different savings or rewards plans. There are some great travel cards out there that will help you save on planned vacations. The cash back cards can offer you a return over time that can really pay off the more you use your card. Watch out for special deals in areas that you can get bonus % cash back for certain spending categories such as cash, groceries and restaurants.
What types of penalties and fees are there on the card?
This could be something to look into. Although not much fun, it never hurts to look at the fine print. We do try to take some of that off your plate via our editorial reviews and star ratings. If you want to look at the detailed fees and features, check out the card's "Terms & Conditions" page; it will typically show the most current data on fees, interest rates and penalties.
Each person shopping for a card has their own unique wants and needs in a credit card. We hope to help point you in the right direction and help you find the best credit card for your needs. Whether it is a balance transfer card or a rewards card or another type of card, we would like to be a part of your research process through this site or CardRatings.com.