Avoid Debt Collection Scams: The Wrong (And Right) Way to Use a Prepaid Card for Paying Debt Collectors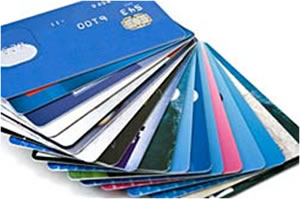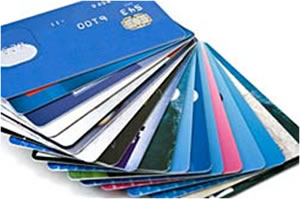 Out of the blue, Gary got a call from a debt collector about a credit card debt he hadn't thought about in years. Gary had fallen behind on some bills during the recession and it had been a long, slow climb back to solid financial footing. He had worked hard to repair his credit and thought he had finally closed that painful chapter of his life.

By Mary Reed – Debt Collection Answers.com

This particular debt was for a credit card he stopped paying sometime in early 2008. The call was disturbing: the collector said that if Gary didn't make a substantial payment that day he would be served with a lawsuit for fraud the next day at work. The collector confirmed Gary's employer's address and asked for the name of his supervisor.
Gary couldn't afford to lose his job, and so he did the only thing he thought he could do. He offered to make a payment to stop the collector from showing up at his place of work. The collector told him to purchase a prepaid card, put $300 on it and overnight it to the collector. He did as instructed.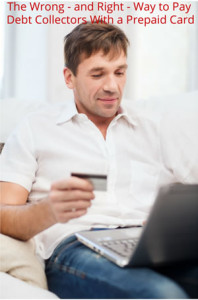 That night, Gary began to feel uneasy about what he had done so he ordered a copy of his credit report online only to discover that there were no collection accounts on it. Then he searched for the name and phone number of the debt collector who had called him. He found numerous complaints, including complaints from consumers who were later dunned by other agencies for the debt they thought they had paid. Gary's heart sank as he realized that the collector wasn't legit: he had been scammed.
A prepaid card is one of the favorite payment methods used in debt collection scams, because when they get paid with one, scammers don't need to worry about consumers requesting refunds and the funds are untraceable.
But that doesn't mean you should never pay a collector with a prepaid card because there are some potential advantages to using one.
One advantage is that you won't have to provide the collector with information about your bank account. If you allow a collector to withdraw payments directly from your bank account you may run into trouble (and incur expensive fees) if you are short of funds when the collector makes his withdrawal. It also prevents the collector from withdrawing more funds from your account than you have authorized.
The other advantage is that with a prepaid card you can make payments online or over the phone and avoid the hassle and expense of purchasing and mailing a money order. In other words, a prepaid card can provide you with a fast and easy payment method, assuming you use the card correctly.
The key is to never send the card itself to a collector. If you do, you'll have no record of your payment. Instead, purchase a reloadable prepaid card that you can register under your name and that provides you with a record of your transactions. That way you can maintain a record of your payments to the debt collector, which can be crucial in case there is any question about your payments in the future.
You'll find more tips and strategies for dealing with debt collectors in the free ebook Debt Collection Answers: How to Use Debt Collection Laws to Protect Your Rights.
BIO
Mary Reed is a personal finance writer who writes about consumer money and legal issues in her own name and for her clients, which include attorneys and other experts. To date, she has written or ghostwritten 18 books. In addition to writing for Debt Collection Answers.com, Mary also owns Mary Reed Public Relations, a public relations and marketing firm that specializes in providing services to financial planners, consumer law attorneys, bankruptcy attorneys, and authors.