Will Apple Pay Dominate Mobile Payments? Apple Pay Launch Cheered And Resisted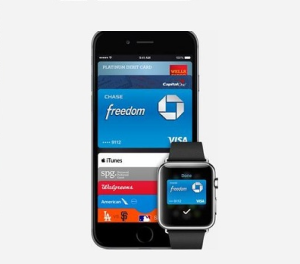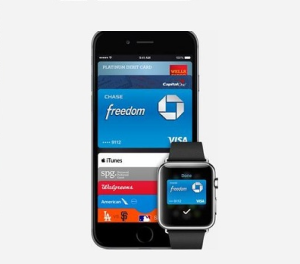 After launching alongside Apple Inc.'s two new versions of the iPhone in September, the company's digital wallet, known as Apple Pay, officially launched on October 20. While there was no way for people to line up outside Apple Stores in order to use it, early indications are that there is real demand for Apple Pay, which allows consumers to pay for items with a tap of their phone.
At a Wall Street Journal conference in California on October 28, Apple CEO Tim Cook revealed that over one million credit cards were activated in the Apple Pay service within just 72 hours of its debut. In order for it to work, users of Apple Pay either manually enter their credit card account information into their phones or simply take a photo of the card.
In some ways, the rapid adoption of Apple Pay should come as no surprise. The six largest credit card issuers, which together account for over 80 percent of all credit card transactions in the U.S., were early supporters of Apple Pay. So, too, were the three largest credit card networks, American Express, Visa and MasterCard along with major retailers such as McDonald's, Walgreens and Whole Foods. Taken together, there were around 220,000 retail outlets ready to accept Apple Pay when it launched.
While Apple Pay was met with enthusiasm by many shoppers, its reception was by no means universally warm. Indeed, as numerous media outlets, including Time and The Christian Science Monitor reported, a number of large stores have taken steps to ensure that their customers can't use Apple Pay. Drug store chains CVS and RiteAid went so far as to remove the Near Field Communication (NFC) technology that Apple Pay relies on to function from the registers at its stores.
As Time points out, the reason for the rebuke of Apple Pay is pretty simple: RiteAid, CVS, Walmart and other companies are developing their own mobile payment system called CurrentC. The desire by the backers of CurrentC to see it prevail over Apple Pay is also not difficult to grasp. "It's designed to sidestep the fees that retailers have to pay credit card companies like Visa and MasterCard every time a customer makes a credit card purchase, marking their latest move to duck those charges. Apple Pay, meanwhile, has the support of credit card companies because it keeps those fees intact," writes Time reporter Alex Fitzpatrick.
If the resistance and competition Apple Pay faces worries Cook, he's certainly covering it well. In fact, Cook believes that consumers will ultimately determine which payment system prevails. "You are only relevant as a retailer or merchant if your customers love you," he told conference attendees. "It's the first and only mobile payment system that's easy, private and secure."