AmEx and Walmart Double Savings Catcher Rewards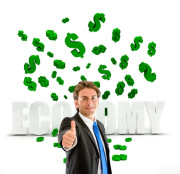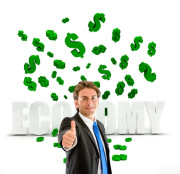 The rush to attract holiday shoppers and their dollars started before trick-or-treaters donned their costumes and headed out into the night. On Oct. 27, the checking account alternative card, Bluebird by American Express, announced the launch of a "Get 2X" promotion meant to entice Walmart shoppers with even bigger savings.
Here's how the promotion works. Walmart customers can already take advantage of the company's Savings Catcher tool, which allows shoppers to compare the price of items they intend to buy at Walmart with the advertised prices of other national retailers. If Walmart's Savings Catcher identifies a lower price at a rival store, Walmart customers then receive the price difference on either a Walmart Reward eGift Card or in a Bluebird account. Customers can spend the money at a Walmart store or at Walmart.com.
The new promotion works the same way, although it gives double the benefits to Bluebird cardholders. To take advantage of the deal, which lasts through Feb. 28 of next year, customers can either go online to the Savings Catcher website or use the Walmart app and scan their Walmart receipt.

The Savings Catcher tool works as it normally does and searches for a lower advertised price offered by competitors. If it finds a better price, Bluebird cardholders can click on "Redeem to Bluebird," which will automatically trigger a deposit of double the savings into their account.

The "Get 2X" promotion is a way to give Bluebird cardholders even more bang for their bucks, says Daniel Eckert, a senior vice president of Walmart Services. "Millions of customers are using Savings Catcher to ensure they are getting the best price on their everyday purchases. Now thanks to American Express, they can get even more back when using their Bluebird Card," he says. "Bluebird is known for saving people money and now coupled with Savings Catcher, it's going to put real money in customers' pockets."